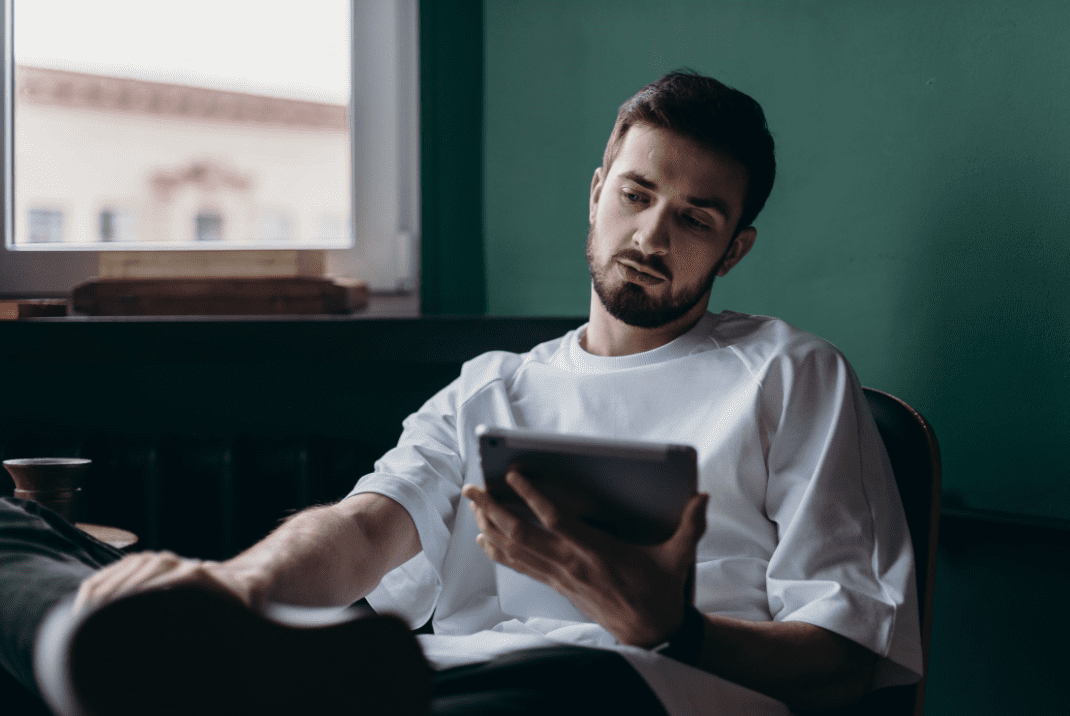 We've all had it happen. You plan for a busy day with all these items on your to-do list, and the WiFi goes out for most of the day. Or, you're catching a flight and have plans to work on the plane, but the WiFi connection is spotty.
Whether you're experiencing an outage at your main workspace or while traveling, it can make your schedule pretty hectic as you lose the risk of getting productive work time in.
With it currently being summer, my work schedule is all over the place as I stay busy with taking my son to camps and programs. I am often stuck without WiFi or have to rely on the local library or area coffee shops to stay connected. Luckily, I've become a pro at making it work and want to share with you some ways to stay productive when you don't have WiFi.
Catch Up on Organization Tasks
You don't need the internet to stay organized. You can still check your calendar when you're offline and move things around. If you're at home or your office space, catch up on some organizational tasks you've been putting off.
Sort through papers and file them correctly, clear off your workspace, and update your calendar. Also, take the time to work on some tasks that don't require internet. I'll share more ideas below. Taking the necessary time to get organized will help you keep track of what you have to do so you can work efficiently when you have internet access again.
Check and Respond to Emails on Your Phone
If you need to stay connected with others via email, you can likely do so on your phone. If you have Gmail, it's easy to access messages and receive notifications. You may not be able to go through dozens of emails but choose the top 10 crucial messages and take care of them to stay productive when you don't have WiFi.
You can also delete and sort through emails by filing them away in the appropriate folders. Keep in mind that this will require the use of your mobile data, but you can still make a lot of progress if you limit this task to just 30 minutes.
Write a Newsletter Draft From Scratch
You don't need WiFi to share creative thoughts and ideas. If your small business publishes regular email newsletters, challenge yourself to create the content for a few when you don't have WiFi.
Consider sharing company news, promoting the features or new products and services, or sharing tips or advice that will help your audience. Helping your audience can be easy to do when you know your audience and customers well.
A typical marketing email can include you taking a recent piece of content that you liked or didn't like and share your opinion about it along with some helpful tips for others. Last year, I took a short email course about engaging with your audience, and it prompted me to focus on four different types of email strategies: motivational, kick in the pants, relatable advice, and practical solutions.
These are all email structures that you can draft copy for freehand without the use of WiFi.
Outline Some Content
Do you have upcoming blog posts, articles, or marketing copy to publish? While you may need the internet to perform some research and contact others, you can still outline and even start the content without it.
I find that outlining blog posts before writing them saves me a ton of time. Outlining can also help you stay productive when you don't have WiFi because you don't need actually to worry about writing the content yet. Still, when you do get started, the process will be much more efficient.
Sometimes I write articles without WiFi or at least get the draft or the introduction prepared for the piece — if I know the topic well. Keep in mind that an initial draft of a piece of content can be just that. You can always edit and reframe it once you get connected to the internet again but having a headstart is excellent.
Have an Impromptu Meeting
One day, the power went out at my job, but my boss didn't want us to go home just yet. We had a ton of stuff to do, and he was able to get most people connected to the internet again via his mobile hot spot. Still, the connection was spotty, and we ended up having an excellent meeting until the power came back on
Sure, we all know that the best meetings and scheduled, planned for, and have a clear agenda. However, you can still have a pretty productive impromptu session as well. Keep a running list of meetings topics on your desk to start with.
You can even begin by having your team share a status update and ask questions that have been on their mind. From there, see if you can narrow down an issue that everyone can work to overcome by the end of the meeting. Whether there's a plan in place from the start or not, ending a meeting with a practical solution to a significant problem or obstacle is always a success in my book.
Make a Phone Call
Catch up on calls to stay productive when you don't have WiFi. Make all your business and personal requests for the day when WiFi isn't available and remember you can always take notes by hand if needed.
Knocking out business calls can still be a great use of your time, especially if they are discovery calls, coaching calls, or even necessary inquiries to gather information. If you usually meet with someone over Skype or Zoom but don't have internet access, ask if you can meet over the phone or virtually — when you don't have WiFi so you can still get your meeting taken care of.
No Internet, No Problem
In today's world of constant and often instant connection to the web, it may seem nearly impossible to get anything productive done in your business when you don't have WiFi. On the contrary, being able to stay productive when you don't have WiFi is all about getting creative, tying up loose ends, and optimizing what you do have.
You may not get the same amount of work done, but you can still keep busy and make some progress during the day, which is better than nothing.
How to Stay Productive When You Don't Have WiFi was originally published on Calendar by John Rampton