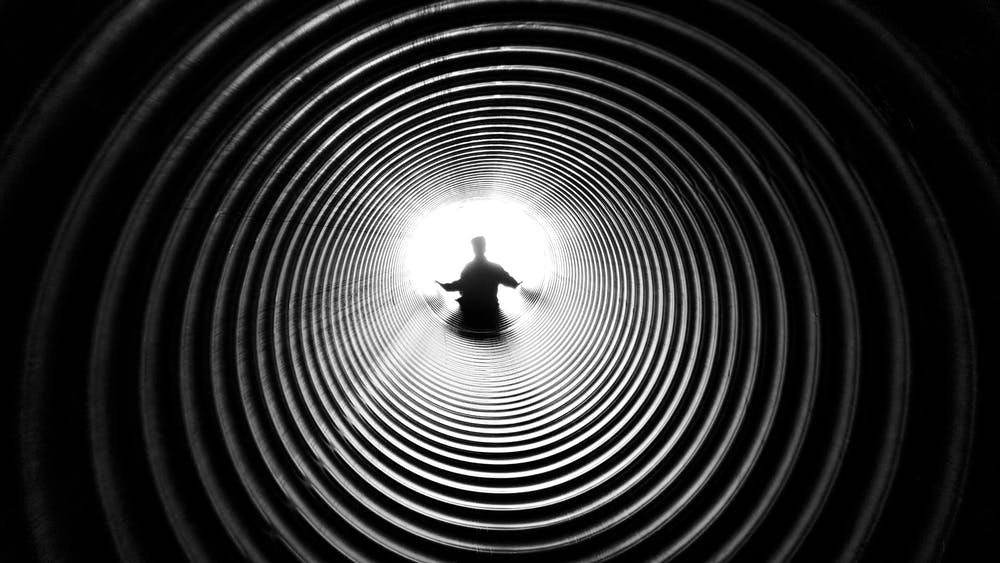 Automated appointment systems make life so much easier for both businesses and their customers. Booking and executing an appointment have never been more efficient. However, you need to be careful about falling into the "black hole" of customer engagement that can form around automation. 
Too many automated appointment systems facilitate client interaction during the booking process but end there. There are no response mechanisms or continuing interaction throughout the rest of the customer journey. Make sure you don't lose people after they click the "Submit" button by following these tips:
Keep an Agent Within Reach
While online appointment software and other digitized features have nearly endless benefits, sometimes customers just need to talk to someone. It gets frustrating when you're stuck with a chatbot and need to ask a more complicated question that only a human can answer. 
One of your employees doesn't have to be available to help customers 24/7, as chatbots are able to do. Still, make sure your customers know they can speak with a customer service agent during business hours for more complex problems and concerns. 
When solving customer problems, your CS representatives have an excellent opportunity to further engage with customers. They can ask leading questions to get customers to provide feedback that, in ordinary situations, they might just keep to themselves. Have your reps record any comments customers make so you can take action on the issues they think need to be addressed. 
Send Out Customer Surveys
Customer engagement after the appointment is just as important as engagement before and throughout. The feedback you receive from customers provides valuable information on ways you can improve or practices you should continue using. 
After an appointment, send out a short email thanking customers for their business. Include a survey link in each email and ask customers to respond to questions about their experience. Make sure the survey link is easy to locate within your message. 
Use Social Media Regularly
If you want to engage with your customers when they're not at your business, turn to social media. Roughly 70% of Americans have a social media account, most of which are used regularly. There are plenty of opportunities for customer engagement here.
Social media can spur customer engagement in several ways. An ad campaign will gather clicks that can lead to more appointment bookings. Inviting comments on posts provides another platform for customers to voice their comments and mention concerns the company can address.
Track Key Data Metrics
When customer engagement gets placed on the back burner, you have to find new ways to bring it back to the forefront. Set goals to track key metrics using customer data. In order to accomplish these goals, you'll have to monitor customer engagement via online interactions. 
Set up your website to track customer engagement online. You'll be able to see how long customers spend on your website, what pages they visit, and your landing page bounce rate. This information will help you adjust the layout to place forms and resources where they'll best be seen. 
Data metrics can be drawn from your in-house team as well. Tracking the percentage of customers who accept an upsell will show you how customers are responding to this sales tactic. If percentages are low, you'll know you need to change your strategy.
Incentivize Engagement
Some customers will purposely place themselves in the black hole of customer engagement because they simply don't want additional interaction. If something goes wrong, they'll either grin and bear it or take their business elsewhere without a word. 
Customers have the right to keep their thoughts to themselves, but your business benefits from their feedback and engagement. To draw them out of the woodwork, incentivize engagement to get the highest engagement rates possible.
A common business strategy is to take survey responses and use them as raffle tickets. Customers who leave feedback are entered into a drawing to win free services or other perks that are valuable to them. Using this tactic, you'll receive more feedback than just the occasional review from those with strong opinions. 
Be Transparent
Nowadays, customers might associate surveys and unprovoked emails with marketing schemes intended to make a sale. Be transparent about the real reason you're looking to boost customer engagement so they don't shy away from your overtures.
For example, you might be reaching out to customers to inquire about a service package your company provides. Make it known from the get-go that you're sending the survey to gauge whether you should continue to offer the package (or whatever your reason is). Customers won't feel like you're only trying to sell them something and will be more likely to provide honest feedback. 
Make Engagement Count
Finally, when you gather feedback, do something about it! Customers will fail to see the need for interaction and engagement if your company isn't listening or reciprocating. 
Let's say customers consistently mention the long wait times they experience before each appointment with your business. Instead of just nodding in sad agreement, come up with a solution. Do you need to install self-check-in kiosks in the lobby or take measures to stop appointments from running long? Your actions will inspire customers to continue to provide feedback, as they'll know it is being used to improve their experience. 
Learn to spot the signs of a customer engagement black hole so you can steer clear of it. As soon as you feel your business being drawn in, take the necessary steps to adjust your course. By doing so, you will retain more customers and keep your operations running smoothly.