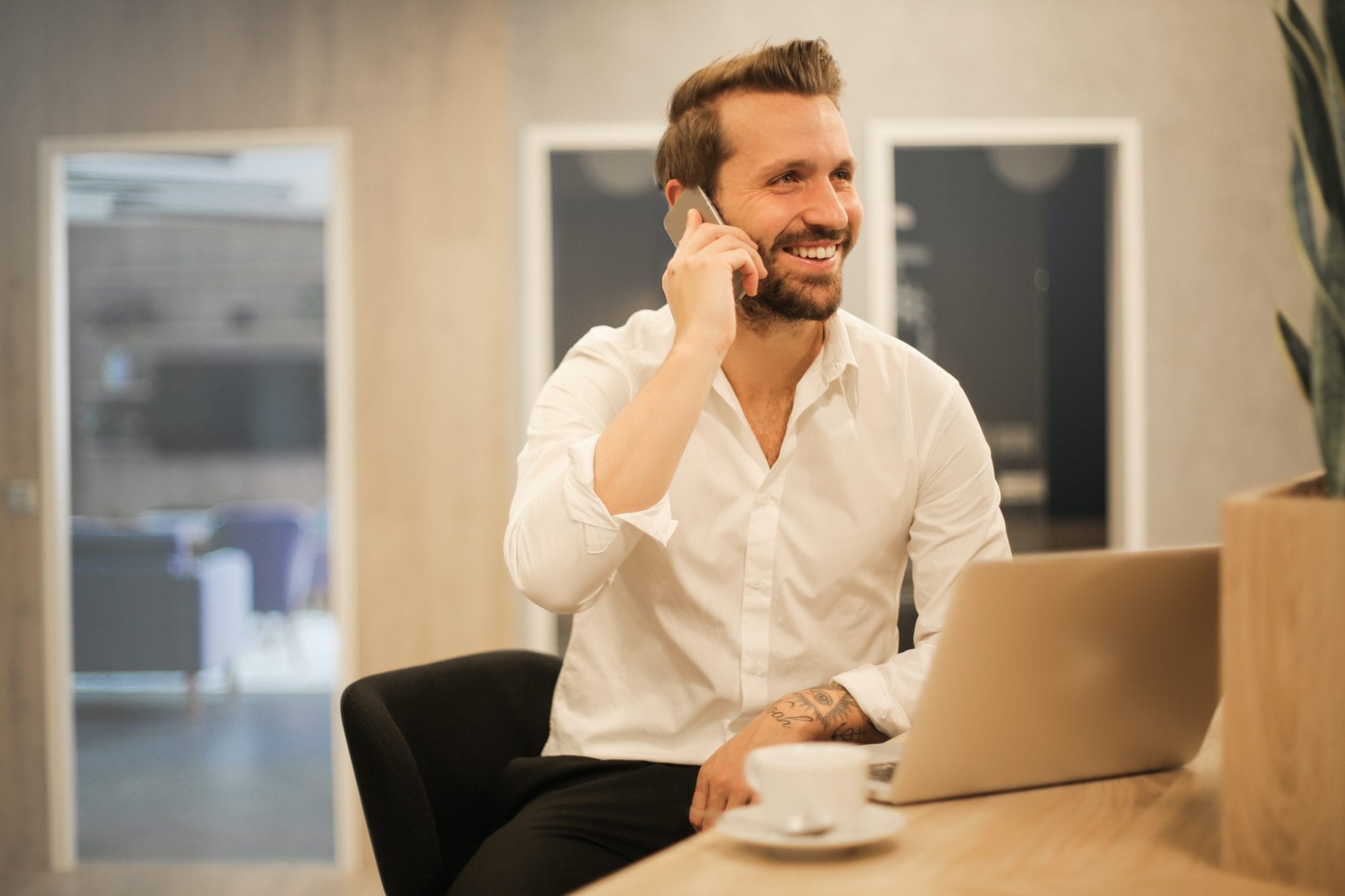 Getting customers to make return appointments is just as important as attracting them in the first place. Just look at the numbers: It can cost up to five times more to acquire a new customer compared to retaining one you already have. 
The question now is, how do you keep customers coming back? The way you treat them during appointments plays a big role. Here are nine appointment etiquette tips you can use to improve your customer retention:
1. Keep Appointments On Time
Businesses always stress the need for customers to arrive on time to their appointments. Remember, this is a two-way street:

Do your best to keep overtime appointments to a minimum. If a customer shows up early and is forced to wait later than their appointment time, they'll wonder why they bothered to arrive when they did. 
Appointments run long for all sorts of different reasons. Perhaps your default appointment duration is too short. Maybe it's time to hire another employee. Poor communication between the front- and back-office staff could be to blame.
If appointments do run long, don't rush your customers. Simply do your best to keep things moving, apologize for their wait, and make it right for next time.
2. Remember Names and Personal Details
Your customers are more than just statistics and dollar signs. Make an effort to connect with them as soon as they walk in your door. 
A simple way to do this is by remembering their names. Referring to customers by name breaks down emotional barriers they may have. 
If need be, pull up their chart in advance to refresh your memory. Record personal tidbits they tell you, such as their job or their hobbies, so you can better connect on subsequent visits. And remember, a friendly smile goes a long way. 
3. Engage With Every Customer
A friendly "hello" is not enough to keep a customer coming back. Engage in small talk with every customer.
Don't expect customers to be the ones to strike up the conversation. Have talking points in your back pocket, such as what's going on around town or the backstory behind a piece of art on your wall. 
Just as important as engaging with customers is knowing when to hold back. Don't be rude, but do realize some customers prefer peace and quiet. Read their body language to know whether or not they want to continue the conversation.
4. Be Casual but Professional
Customer relationships, no matter how strong, are different than friendships. While casual conversation can help them feel at ease, don't make the mistake of confusing casual with unprofessional.

Remember, you represent your company. Act unprofessionally, and they'll opt to go elsewhere.

Never gossip about your employees or other customers. Don't act rude or childish, even if you're having a bad day. Steer clear of conversations about religion and politics, even if you know they agree with you. 
5. Send Reminders
Life gets busy, especially in 2020. Even if a customer has booked an appointment, there's a chance they've forgotten about it. 
The day of the appointment, send them a reminder email or text. Invite them to respond with questions, change their appointment, or hop on the phone. 
While you don't want to discourage anyone from attending their appointment, most people want to uphold their commitments. Even if a customer does need to cancel, they'll be more likely to come back if you handle the process efficiently and with grace. 
6. Keep a Clean Space
Nobody wants to sit in a filthy waiting room or use a crusty old bathroom. Keep your office space neat and tidy, and it won't scare customers away.
Go the extra mile: Once your space is spic and span, you can add amenities, such as a kids' play area or a coffee bar. When in doubt, ask your customers what they need to be comfortable while they wait.
7. Focus on the Job
No matter how friendly you are, the truth is that your customers do business with you because you get the job done. In customers' minds, quality service always beats bells and whistles.

Check in at least quarterly with every team member to ensure that they understand their role. Double down on your training processes, even for veteran employees. 
While your employees are on the clock, make sure they're focused on their work. Post guidelines about inappropriate uses of company time, such as personal cell phone use. Implement consequences for repeat offenders. 
8. Ask for Feedback
Ask your customers: How was their experience? What did they like about it, and what could you have done better?

Even if someone is blown away by your service, they'll appreciate your thirst to improve. And someone who's totally dissatisfied may be brought back by a promise to act on their feedback. 
What's important is that you actually make changes your customers suggest. Feedback shouldn't be a formality. If you can't implement something, explain why and thank the customer for their input. 
9. Be Transparent
Be honest and overly communicative with your customers. If you ask for their personal information, let them know why you need it. If they don't actually need a service they think they do, tell them that. 
Beware that customers can be unforgiving. If they feel that you weren't fully transparent with them, they may not give you a chance to make it right. The bottom line is, not all customers will come back for more. But if you practice these courtesies, you'll be surprised at just how many of them do.