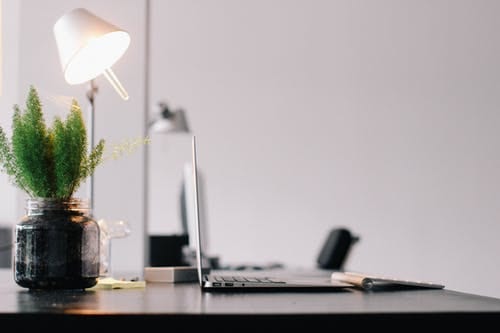 Work doesn't stop in the summer, but fall still feels like a reset. As the hottest season of the year winds down, it's time to prepare for what's ahead.
Internally, this means brainstorming and strategizing for your business. But getting ready for the fall also involves accomplishing some back-burner tasks. These are items that we tend to put off until the last minute. 
Many of these items are more urgent than we might think. Accomplishing them can avert future crises and keep customers happy. Luckily, they also tend to be services that people outside your company can do. 
Why not get ahead this year? Before summer ends, set up appointments to handle these tasks:
1. Deep-cleaning the office
Especially as COVID-19 rages on, keeping the office clean is an ongoing task. But once in a while, it's necessary to do a deeper clean than usual. 
Think about the spaces in your office that receive less attention. Grime can build up and attract pests over time. So before the fall, hire a company to clean every nook and cranny. 
Treat this as an office reset. Encourage everyone to take home old trinkets, snacks, and other possessions they don't need to do their jobs. 
2. Repainting
Your walls might need a new coat of paint before the summer ends. Small marks and scrapes build up, especially if you regularly have kids in the office.
Repainting is an opportunity to rethink your office color palette. Choose wisely to make the space more relaxing for customers and employees. Earthy tones can help you cultivate an atmosphere that is both inviting and productive. 
3. Cleaning the gutters
It's easy to forget, but getting your gutters cleaned is a critical part of protecting your office.You need to clear them at least once a year to protect your roof, your foundation, and your landscape from excessive rainwater. 
Make sure the professional you hire is insured. Accidents happen, especially when people are on a roof. 
4. Checking your heating system
As fall approaches, the weather is going to start cooling down. It'll be a nice respite from the summer heat at first, but it won't be long before the chill sets in.
Don't wait until your heater fails to get it serviced. Before the mercury drops below freezing, make sure it's ready to handle the colder months. Your customers won't want to sit in the cold as they wait for their appointment. 
5. Scheduling a group counseling session
Unlike the prior suggestions, this service is not for your building. But it could transform the dynamics of your team members for the better. 
As people buckle down and vacation season ends, getting the team together for a heart to heart is a great idea. Scheduling a group counseling session can let people air grievances and bond in ways that an all-staff meeting simply can't. 
Unless you're trained, don't try to facilitate this yourself. To make group counseling work for your team:
Explain how you think counseling would help the team.

Coordinate everyone's schedule to find the right time.

Ask a licensed professional counselor to come to your office — or to chat with everyone on Zoom.

Prepare your employees for what to expect beforehand.

Conduct a retrospective by asking each attendee's takeaways.
6. Prepping Q3 taxes
Tax day is coming on September 15, but don't panic: There's still time to sit down with your CPA. Still, you don't want to find yourself scrambling to get all of your paperwork together at the last minute.
If you don't have an in-house accountant, reach out to local accounting services. Determine who has capacity to squeeze you in. Before deciding on one, ask around: Have other entrepreneurs in your area had a good or bad experience with any of them?
7. Redesigning your website
Has it been a while since your company website got an update? Hopefully, it's updated with your company's information. But a full-scale redesign might also be in order
Redesigning your website is a good way to revitalize your brand and roll out something special this fall. You can also make navigation more user friendly so that customers can more easily book appointments and make purchases. 
Bring a web designer in, and brainstorm ideas that they can work with. The right person can take what you give them to another level.
8. Servicing company vehicles
If your company relies on vehicles, make sure that they're running smoothly before the fall. Get an oil change, rotate the tires, check the battery, and make sure the antifreeze is in good condition. You don't want a nasty surprise, such as a vehicle not starting, when a member of your team is heading out to an appointment. 
The sooner you get these back-burner tasks done, the better you'll be able to focus on what your business does best. End the summer with these preparatory tasks, and you'll set your business up for an even better fall.