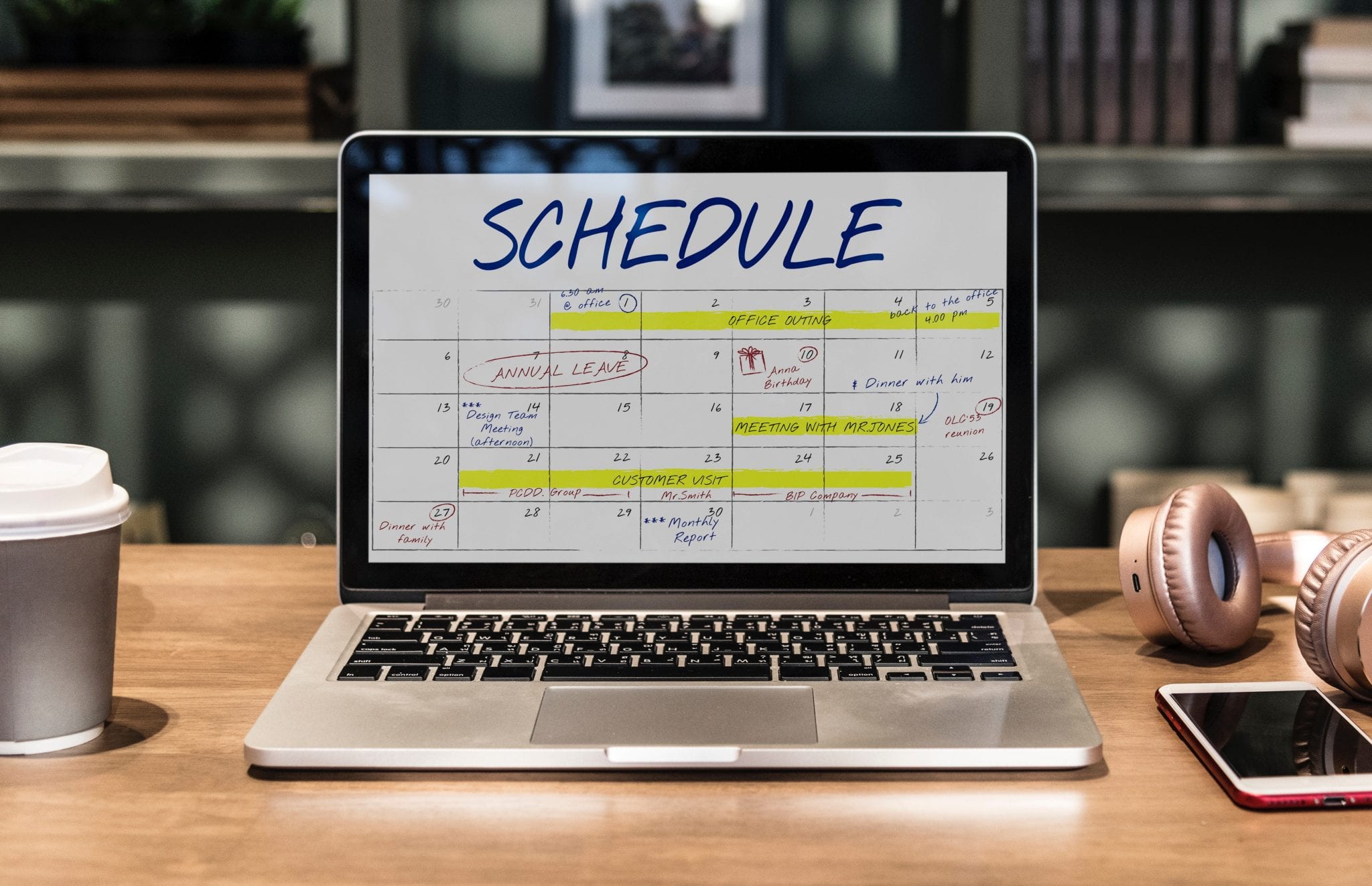 Are you frustrated by all the time you spend scheduling appointments? Across a day's worth of meetings, it may cost you an hour just to get everything on the calendar.
This is a particular challenge for companies that rely on appointments — hair salons, dental offices, massage therapists, and more. Staff and owners need a seamless, reliable way to manage the booking process. 
The right answer is one that's easy for employees as well as customers to use. At a time when 75% of millennials prefer texting over talking on the phone, online booking tools are increasingly in demand.
The question is, are you getting the most out of yours? Here are five ways to do it:
1. Take advantage of point-of-sale integrations
Many scheduling software tools are designed to integrate with PayPal or other payment processors, but a lot of users do not know it. This feature can be handy for any small business that spends a lot of time chasing clients with invoices.
With this type of integration, you can request upfront payment for services, which saves your staff time and gives your revenue a boost. This can also be a strategy for delivering better customer experiences. 
By having embedded payment options directly in an appointment scheduling tool, you fundamentally make things easier. 
Consider this scenario: After a purchase is complete, a customer's credit card is automatically charged the proper amount and a receipt emailed to them. It's just like Uber — no fumbling around with cash or waiting for confirmation.
2. Communicate your policies clearly
Customers want to know what they're signing up for before they do business. If you don't list your prices and rules on your site or in your appointment confirmation email, you give people more reason to hesitate and ask questions. 
It's particularly important to give upfront prices, including fees for late cancellations and no-shows. This reduces the need to explain anything and encourages customers to do their homework ahead of time.
Depending on your business, taking a small deposit may also make sense in the event a client cancels. If this is the case, you can get customers to enter a credit card number when they book and inform them that they'll be charged in certain situations, such as canceling less than 24 hours in advance.
3. Use automation to reduce wait times
Scheduling software gives you a high degree of control over your calendar. It lets you do things like set "never ever" hours and manage how your availability is displayed. But perhaps most importantly, it allows you to automatically inform others of changes. 
Taking advantage of this creates time efficiencies for both you and your customers. If you're charging customers for being late or not showing up, it's not fair to expect them to endure excessive wait times or last-minute changes.
In the case that you're running late, there are simple notification features that allow you to keep customers in the loop. That way, you can stop a missed meeting from snowballing into a sour customer experience. 
4. Sync it all
If you're like me, you might be thinking, "I don't want to use yet another app." There are so many tools out there that learning to use a new one — even one designed to make life easier — is stressful. 
The good news is that scheduling software is simple, intuitive, and can be synced to most major desktop, mobile, and cloud-based calendaring solutions. Because it works with Outlook, Google, and iCal and more, changes made in the appointment tool will appear on your — and if you want, your customers' — digital calendars.
Additional useful features include a client list and email integration. Together, these capabilities make it easier for business leaders to build and stay in touch with a large mailing list. The ability to capture emails is valuable, given how exceptionally well this channel gets consumers' attention.
5. Make the most of the data at your disposal
Many scheduling tools feature reporting capabilities, helping you get insight into your company's performance, behavior trends, and customer base. More leaders than you'd expect leave this data on the table.
Don't ignore what you're paying for. These reports can be exported in a variety of formats for further analysis in spreadsheets and other analytics tools. 
With a greater understanding of your customers, you can better tailor your content and the look of your calendar to those you serve. This can be as simple as adding a custom logo or color scheme, changing a style of speaking or tone, or adjusting the frequency of contact. But it can be as complex as cohort analyses and account-based marketing.
When you take the time to set up your scheduling software properly, you'll elevate your customer experience and save yourself time. In doing so, you'll make not just your life easier, but also that of your clients and team members. And surely that's worth getting to know a new tool.