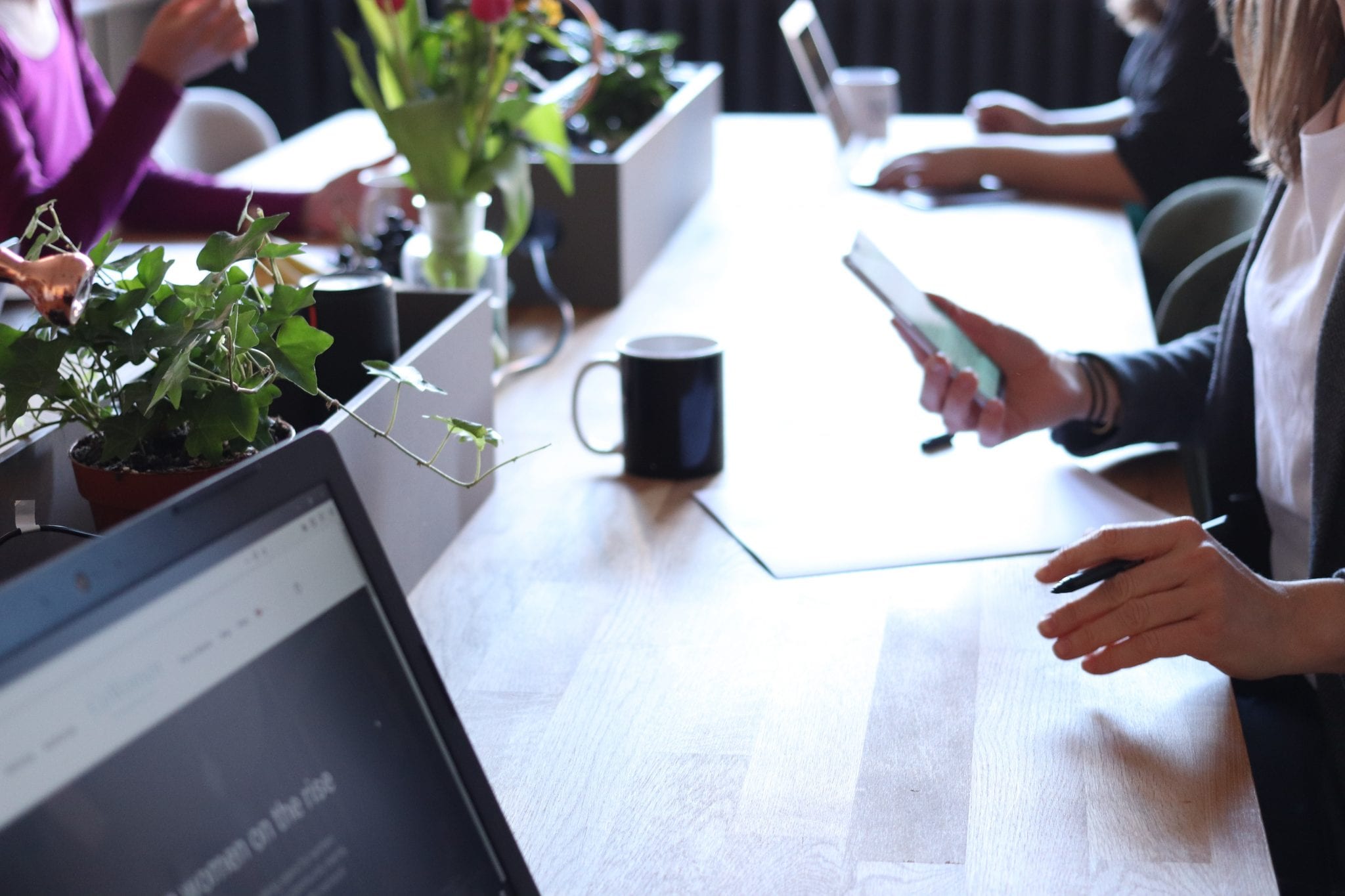 Every company has a unique mix of purpose, goals, and culture. As a result, they also have unique workflows.

Although some teams are still completely in-office operations, about 70% of people globally work remotely at least once a week. To keep communication lines strong and productivity high, remote teams have to be deliberate about when and why they meet. 
Which types of meetings actually matter for remote teams, and how should they be conducted? Here's our take:
1. Daily or weekly check-ins
In fast-paced, deadline-driven work environments, it's crucial to keep remote employees on the same page as on-site staff. Starting each day with a 15-minute stand-up meeting ensures that each team member gets a chance to discuss their workload and ask for any support they might need. 
If a daily meeting sounds like overkill for your remote team, consider a weekly one instead. Keep it to 30 minutes or less, if at all possible. This is enough time for a round-up of goals, accomplishments, and concerns — but not enough for the meeting to devolve into pointless conversation. These meetings promote time-blocking while reducing the need for back-and-forth email chains. 
2. Quick follow-ups
Does a project brief, report, or email need more clarification? Is there something you need to chat through before you can take the next step?
Rather than adding to the flurry of digital messages, hop on a call. A five- to ten-minute conversation is all it takes, in most cases, to get clarity.

This is especially important for highly collaborative teams. A quick follow-up meeting can prevent multiple members of a team from heading down the wrong path. 
3. Monthly status updates
Sometimes, a particularly important project deserves its own series of meetings. To keep long-term initiatives on track, consider scheduling monthly or quarterly meetings to touch base. 
What sorts of projects do these meetings make sense for? Marketing campaigns, sales strategies, and product development are common ones. Recruitment and cultural curation initiatives also deserve periodic updates.
Because these meetings happen less frequently, take steps to prevent poor time management. Prepare an agenda with clear action items beforehand. Know who plans to present, and ask them to send summaries of those presentations to the team afterward. Be sure to make time for participants' questions or concerns. 
4. Brainstorms
The hardest part of any project is starting it. Keep your remote team's productivity high with opportunities to brainstorm around roadblocks. Virtual brainstorm sessions should last anywhere from fifteen to thirty minutes, allowing team members to generate and share project-related ideas freely. 
In these meetings, visual aids are great ways to jog ideas. Consider conducting your virtual brainstorms via videoconference in a room with a whiteboard. At the very least, use screen-sharing so everyone can see the notes and ideas generated so far. 
5. Leadership Q&As
Remote team members get less (and in some cases, no) face time with managers and executives. A great way to maintain communication between them is with Q&A sessions. These types of meetings are best used to discuss team-wide concerns and ongoing cultural issues. Just be sure to schedule them well in advance so workers can prepare questions and leaders can think through their talking points. 
If your company works with subject matter experts, Q&A sessions can also be used to share specialists' advice with the rest of the team. Employees may not need to understand every detail, but they should be able to get their questions answered. 
6. Cross-team collaborations 
When two or more teams are working on the same project, they need to set common goals and track progress together. Get both groups together to talk through challenges and workflows.
Perhaps your web and product teams are working on an e-commerce launch. Key players from both teams should share their strategies and discuss how the other can help. On-site product details should match the product's actual functionality.
Schedule these conversations for 15, 30, or 45 minutes. Anything longer should be split into multiple meetings, and anything shorter should be treated as a check-in meeting. Timed right, collaborative meetings boost quality of work and efficiency. 
Remote workers may be physically separated, but that shouldn't get in the way of their productivity. Scheduling meetings strategically is the best way to keep everyone working well together. And that sort of collaboration is how companies stay ahead of the curve.