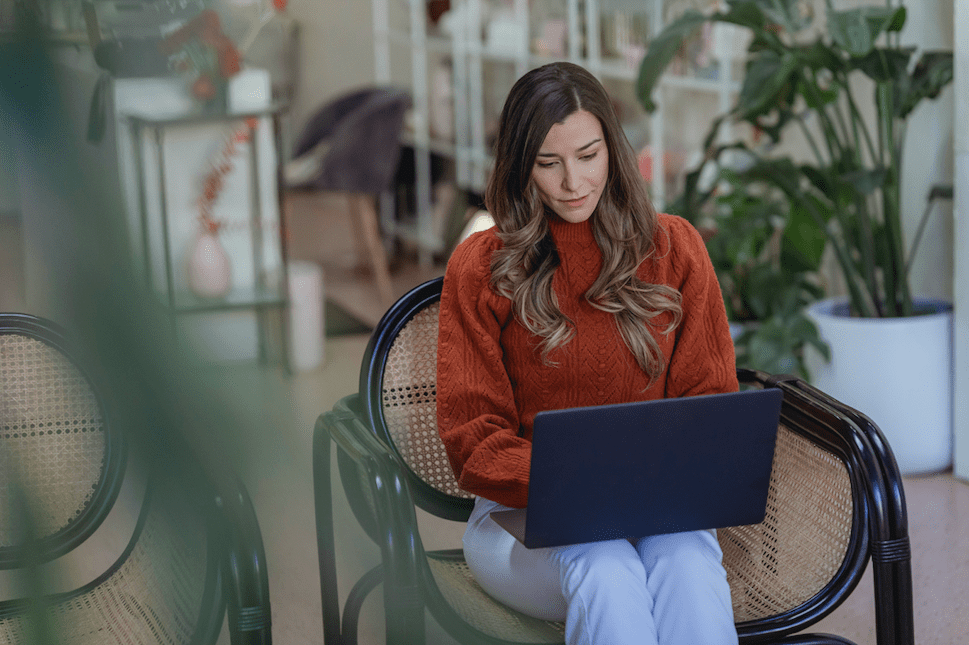 There are numerous ongoing challenges entrepreneurs face when starting and running an appointment-based business. One of them is learning how to position yourself against the many competitors in your industry. Where there's one business in a particular space, there are many others vying for the same customers.
There's no perfect business formula that guarantees you'll be the best appointment-based business on the block. However, the list of competitive methods you can use to boost your business is extensive. These are just a few effective ways you can make your own company stay relevant this year:
Provide a Simple Online Portal System
The easier it is for customers to make appointments, the more bookings you'll fill. A complicated appointment scheduling process is not a system that will keep you competitive.
Take a look at your current online portal. Start by analyzing the layout of your website. You want everything to be straightforward and easy to find. The simpler your navigation, the better. Use clear, clickable action buttons that guide users through the booking process and enhance the user experience.
The overall design of your online portal is also important. Use colors that can easily be associated with your brand without being oppressive or hard on the eyes. You can also fill blank spaces with images or other designs to make your online portal more attractive.
Offer Incentives
With so many businesses in the hunt, it can be a challenge at times to differentiate yourself from the competition. You should always prioritize improving your services over anything else. You should also consider providing some complimentary features to put your business over the top. Offering incentives is one way your business can set itself apart.
Incentives are especially effective at bringing in new customers. Prospective customers might be lured to your business over the competition due to an ongoing promotion. If you run a hair salon, for example, you might offer a free styling product with every haircut. A service station could do a free tire rotation with every oil change. Once you get new clients through the door using incentives, you can wow them with your services to convince them to return.
Speaking of customer retention, you can implement an incentive program for that, too. Frequent visitors can accrue points for free services or other rewards. A referral program can get you new customers and simultaneously reward your existing customer base.
Offer Online Payment Options
Many customers today prefer to make payments online rather than in person. Making a payment online takes much less time than scanning a card at the front desk or counting out the cash in one's wallet. This leads to shorter appointment times for customers, who will always appreciate the efficiency.
Online payments also mean you get your money faster. Sending customers bills after an appointment will result in lag time before you receive payment. Worse still, such bills require your staff to print them out and mail them, costing time and money. With online payments, you can receive your fee as an appointment is being booked, even before the customer arrives at your place of business.
To make your online payment options competitive, don't include processing fees for people who choose to pay online. These sorts of fees can easily turn customers away. Also look for ways to include all of your customer's preferred online payment options, such as accepting multiple types of credit cards or even top payment apps such as Paypal or Venmo.
Provide COVID Updates
There are still lots of consumers out there who are worried about the different strains of COVID-19. Be respectful of these customer concerns and look for ways to make your business accommodating to them while still operating at full capacity.
A simple way you can assist these customers and keep your appointment-based business competitive in 2022 is to provide COVID updates for your area. You can include these updates on your business website or using your brand's social media pages. This will let customers know what measures you're taking to limit the spread of the virus, such as requiring masks or limiting appointment bookings as cases rise.
Don't just stop at COVID news. Use your business influence to provide updates on other noteworthy community events. For example, you can use your website and social media pages to advertise local events such as fundraisers, food drives, and more. Getting involved in the community allows you to draw closer to your local customers and create an emotional bond that competing businesses will envy.
The most important thing to remember for your appointment-based business is that in order to stay competitive, you cannot settle. If you start to coast, you leave room for one of your competitors to catch up to you. Continue to set goals for yourself and your business throughout 2022 and be willing to try new things. You will always find yourself in the pack of the best appointment-based businesses around.
Image Credit: George Milton; Pexels; Thanks!