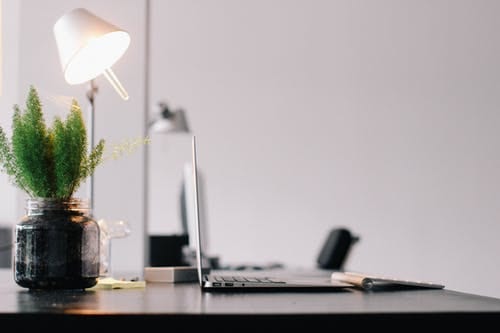 As hard as the COVID-19 pandemic has been on business, plenty of companies have found ways to keep going. Unfortunately for many of them, that persistence has come at the cost of employee layoffs and furloughs.
If you run an appointment-based business, staff changes may affect your ability to honor those appointments. If you're unable to, you could lose business — potentially leading to further layoffs.
It's a dangerous cycle, but don't despair. With the right time management tools, you can do more with less. Technology and a little bit of creativity is all it takes to make sure that you can cover your customer bases. 
It won't be easy, but then again, neither is saying goodbye to members of your staff. Here's how to meet your appointments while downsizing your team:
1. Accept the circumstances.
Sometimes it takes a while for new situations to set in. Realize that all you can do is live in the present, and that things will seem normal again soon enough.
You may be feeling guilty about having to lay people off. That's a very human response. But in order for your company to execute its appointments, you need to make things work with your remaining staff. 
It helps to remember that layoffs are happening across all industries. Even jobs that people once considered secure have been affected by the pandemic. Although this understanding won't fix the problem, it can keep you from feeling overwhelmed by the situation. 
2. Let employees carry out existing appointments.
If you haven't already cut ties with affected staff members, consider keeping them on long enough to handle existing appointments. Doing this gives you time to strategize for future appointments. It also gives your employees space to figure out their finances before they are no longer employed by your company. 
Making this method work, however, requires radical transparency. As a business leader, you'll need to have difficult discussions. Employees need to know your plans as soon as possible, including:
The reason why layoffs are necessary

The timeline of what appointments they'll be fulfilling

Your company's plan for recovery 

Their potential future with the company
Those are weighty topics, to be sure. Given the frustrations involved, it's important to lead with respect and empathy. 
3. Notify your customers.
Transparency doesn't stop with your employees. Customers also need to know what to expect. Even if you're confident that every appointment will be honored in its current form, layoffs reach customers' ears.

Be proactive. Reach out to people with upcoming appointments. Discuss any changes to your operating hours or capacity. Treat affected customers with the same dignity you do members of your team who are losing their job. Leave plenty of time to field customers' concerns. 
Alternatively, you could ask the team members who'll be fulfilling the appointments to notify their customers directly. The more personal approach may make it easier for customers to ask the hard questions. It can also help them get acquainted with an employee who may be stepping in for a laid-off staff member. 
4. Reschedule appointments with flexible customers.
Realistically, you will have to reschedule some appointments. Target this adjustment toward your most flexible customers. That way, you minimize the amount of business lost as a result. 
Here, good scheduling software can be a lifesaver. Look through the data from previous appointments to identify which customers are the most flexible. From there, send these customers a message to ask whether or not they'd be willing to reschedule. 
The best scheduling tools allow self-service, enabling customers to change their appointment themselves. To sweeten the pot, offer discounts or gift cards to customers who willingly make changes. 
5. Provide a virtual option when possible.
In order to make some appointments work, the channel may need to change. Many meetings and appointments are already happening remotely, so customers may not be surprised by this switch. 
Virtual appointments are safer and save time for both sides of the equation. 
Think through the nature of the appointment to determine whether or not it can be carried out digitally. A haircut, dental filling, or car repair certainly can't be done digitally, but many consultations can be. Some tours can also be conducted digitally.  
6. Combine similar appointments.
Some types of appointments must be conducted with one customer at a time. Doctor offices are required by HIPAA regulations to keep customers' healthcare information private. Masseuses can only relax one set of muscles at once.

For other businesses, however, combining appointments is a good approach. A product demonstration can be done for many customers at once. A Q&A actually works better with more members. By knocking out multiple appointments at once, you make room for others.
Laying people off is never easy, but doing nothing only risks the damage spreading to customers.  When the occasion calls for change, a leader delivers.