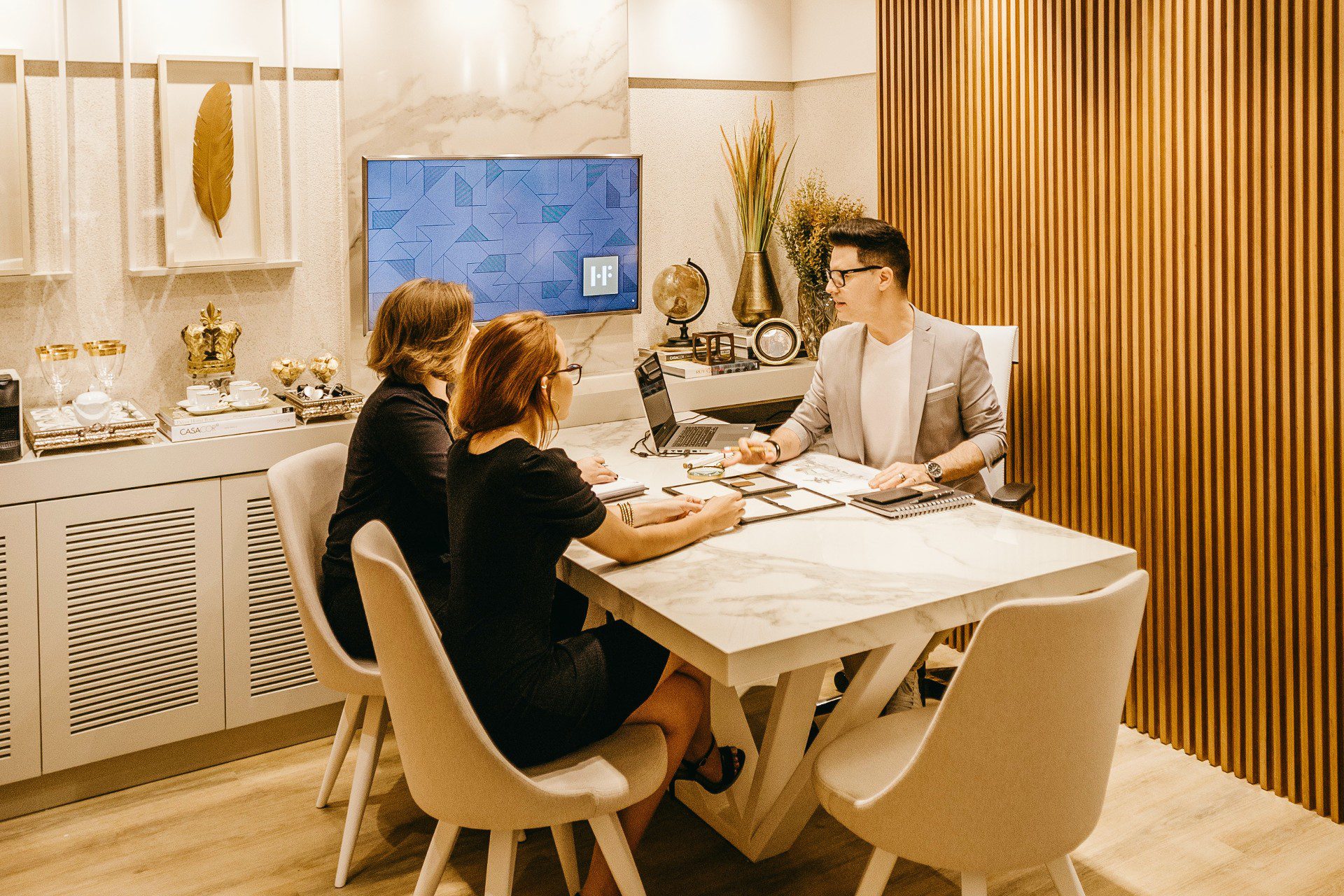 Collaboration has become a popular trend in the workplace, especially as it offers many benefits. For one, it helps employees feel more connected to one another. Working together as a team can also breed new ideas and enhance creativity, positively impacting your business and employees.
With that said, collaboration doesn't always come naturally.
Not every company is set up to make working as a team a priority. Not to mention, with remote working, it can be difficult to connect in a meaningful way. This brief article can help. Here are five tips to encourage team collaboration.
1. Integrate the Right Technology
In today's remote work environment, there's a good chance your workers are spread out. Because of that, collaborating might not come as naturally.
It makes sense; communicating and forming connections can be difficult virtually. But there are ways you can make this easier for your team. Consider integrating technology that can help teams come together regardless of where they're located.
For example, a communication platform, like Slack, ensures employees can chat, call, and even video call one another from anywhere. Project management platforms, like Asana and Monday.com, make it easy for teams to track and manage their projects online.
Having the right technology can go a long way in encouraging your team to work together. It can also help streamline tasks, and in turn, help your business grow.
Just make sure you do your research before adopting any type of technology to ensure it'll work for your team.
2. Focus on Company Culture
Do you want your team to work together? Make sure that's reflected within your company culture.
According to research, almost 50% of active job seekers say a company's culture plays a role in why they're looking for a new job. Creating a company culture that focuses on collaboration, honesty, and transparency can help you attract and retain the right employees.
There are several reasons why employees might not work jointly.
Sure, working remotely can play a role. But if your employees don't feel valued or important, they're less likely to share their ideas. On the other hand, when employees feel like their opinions matter, they might welcome the chance to collaborate with their teammates.
One way to create this type of company culture is to lead by example. Make sure you're cooperative with the rest of the leadership team as well as your employees. Have an open door policy, and make it clear that you respect and want to hear from your team.
3. Set Clear Expectations
The first step to encouraging team collaboration is to set clear expectations.
You need to make it clear to employees that you expect them to work with one another. After all, how can they make this a goal if they were never told to?
Consider discussing the importance of collaboration during the interview process or while you're onboarding new hires. The sooner you prioritize teamwork, the more likely your employees are to adapt to this mindset.
Integrating technology, as mentioned above, is a great start. With that said, having this software is just one step.
It's also important your employees know that software exists and how to use it. This might mean scheduling a meeting with your team detailing how to use the technology. You could also create a step-by-step guide and send it out via email.
It's crucial employees have the resources and the education needed to collaborate effectively.
4. Encourage Team Bonding
On a scale of 1 to 10, how comfortable do you feel working with people you don't know? Many people answer that question with a low number. That's often because it can be scary to share ideas with strangers.
To help your employees feel more comfortable, consider hosting regular team bonding events.
These could be company-wide or something you request supervisors do with their specific teams. Either way, it'll provide employees the chance to connect. And don't worry, these events can be also hosted virtually thanks to video calls. All you have to do is find a time and send an invite to get everyone together.
If you're struggling to come up with team bonding activities, keep it simple. Your employees are busy, so having hour-long team bonding activities multiple times a week isn't a good idea. On the other hand, scheduling a team bonding activity for an hour each month could work well.
5. Offer Praise
According to research, about 80% of employees say they feel better when recognized in the workplace.
It's no secret that praise can help employees feel happier. The happier an employee the more productive they are at work.
You might be wondering exactly what this has to do with team collaboration. It's simple really.
If you want your team to work together more often, consider praising those who do. For instance, maybe a group of co-workers got together to brainstorm an idea that ended up working well. Take the time to congratulate them.
You could even do it publicly, as that can help employees feel more recognized. This could be during a team meeting or on a designated board. This can boost morale and reinforce the importance of collaboration with your other workers.
Having a team that successfully works together in the workplace is an essential part of helping your company succeed. However, it's not always easy to enforce, especially in today's work-from-home environment. Luckily, the tips above can help.
Image Credit: Jonathan Borba; Pexels; Thanks!