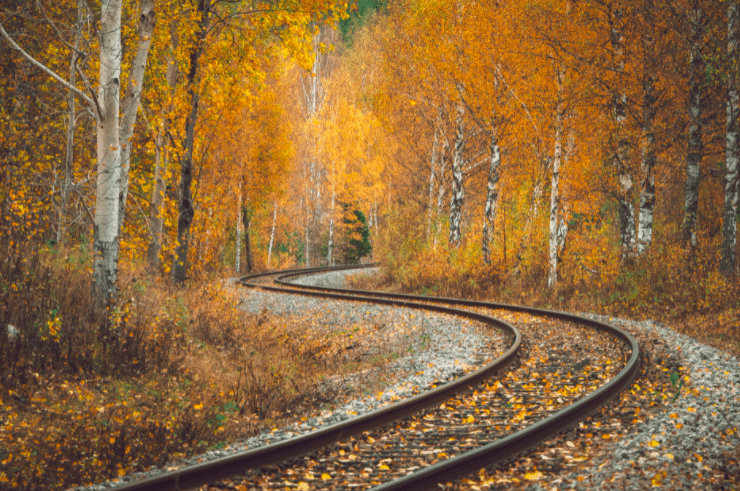 Fall means going back to school, as you're sure to have noticed with all the August and September sales that took place at retail stores across the country. Those first couple of months back can be exciting for kids as they move up a grade or even change schools entirely. 
Now that we're further into the academic year, some of that excitement may have faded, but that doesn't make school any less important. Maintaining that excitement throughout the school year often leads to better grades, a fuller social life, and less stress. 
There are a lot of parallels between the classroom and the workplace. We can get excited when starting a new job or getting a promotion, but that enthusiasm can quickly fade into a case of the Mondays. These feelings can really bog a team down, so here's why and how a "back to school" mindset can kickstart your team's motivation.
Starting Fresh
Entering a new school year is all about starting fresh. Unless you're beginning a new job, getting that feeling at work is a little more challenging. However, there are still ways you can bring that fresh-start vibe to your workplace and reenergize even your longest-tenured employees. 
Getting a renewed start might be as simple as rearranging seating in the office, adding some different amenities, or giving everyone a potted plant for their desk. Small changes like these can make a considerable impact on productivity just by injecting novel elements into the regular routine.
Try not to get too carried away and change everything up, though. A complete revamp of your office space or work approach introduces a lot of variables that can be unpredictable. It's often better to begin with one thing at a time to see how your team responds to each change. 
Looking to Learn
Some people outgrow the learning mindset they developed during their school years. Even though there are no homework assignments or lectures to stay on top of, learning should remain an integral part of your life. It will help you become better at your job or even open up new career opportunities. 
Encourage your employees to keep learning and enable them to do so. Some companies offer tuition reimbursements to their workers who want to take college or grad school courses. While you don't have to go as far as paying off student loans, you should at least look for ways to help your team continue to learn and grow.
For example, you can pay your team members' way to a conference in your industry. They'll get some great new ideas from industry experts, network with other professionals, and bond together as a squad. Assisting team members in obtaining new certifications is another way to help them and your business grow simultaneously. 
Making New Friends
A new school year means new friends to meet in classes, at lunch, and on sports teams. Camaraderie with teammates sure makes school more enjoyable, and the same can be said for the office. After all, you spend a significant percentage of your time among co-workers, so it makes sense that being friends with them would make the workplace a more pleasant place to be. 
Team-building activities will help even longtime co-workers share a laugh and learn something new about each other. Take your team out for dinner, host a poker tournament in the break room, or make time for some speed meeting (i.e., workplace speed dating) during lunchtime. Teams that play hard together work even harder together.
These activities are just as important for remote teams. Employees who work from home often feel detached from their team, which can cause motivation and company identity to deteriorate. Start planning biweekly Zoom happy hours to bring your virtual team together and give remote workers something to look forward to. 
Pay Attention to Deadlines
School is all about juggling different class schedules and making sure you don't miss a single due date. At work, deadlines are still an important factor in maintaining productivity and motivation. When deadlines loom, people naturally tend to work harder to get things done.
Talk with your team about how to implement more effective deadlines and use them to boost motivation. They might be feeling overwhelmed by the number of deadlines you set and need you to cut back a little. Other individuals might ask for more granular deadlines to help them focus their attention on intermediate checkpoints.
A rewards system is also worth considering. Schools have used incentives for many years, be they end-of-year pizza parties or upcoming field trips for students who turn in all their assignments on time. You can use a similar approach to give your team members the motivation they need even on the most difficult of days. 
Just as a teacher is responsible for making learning effective and enjoyable, as a leader, you are expected to keep team motivation high all year round. So follow these tips to rekindle the back-to-school flame in your team. The results will speak for themselves as your newly motivated team moves your business further forward.