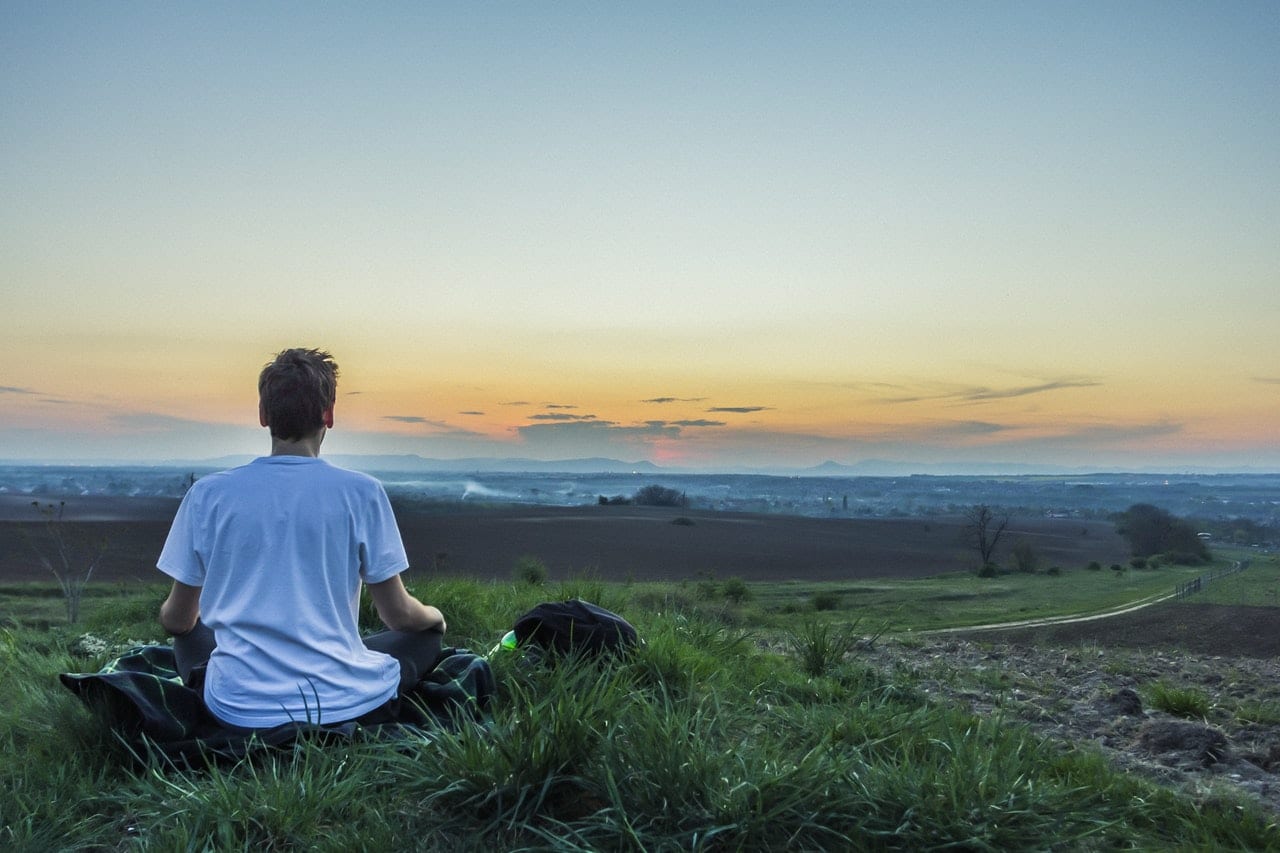 When you're building a business from the ground up, it's tough to slow down and smell the leads. But if you don't, your mental health will start to show it. 
The success of your company starts with you. Both for your personal well being and for your performance as a leader, you have to make mindfulness part of work life. Here are some ways to do it:
1. Take better breaks.
As a founder or CEO, unplugging from work can feel downright irresponsible. In reality, refusing to give yourself downtime is even more dangerous.

Your core hours might be 9 a.m. to 5 p.m., but you're probably doing something business-related soon after sunrise and well after sunset. That "always on" mentality is a fast track to burnout, and you can't be an effective leader when you're burned out. 
Make time during the workday to take breaks — real breaks. Working while you eat lunch does not count, nor does the walk you took to the microwave to warm up your meal. Each day, get a real lunch break away from your computer and, ideally, outside of your office. 
Smaller, periodic breaks during the day are just as important. Tony Schwartz, president of the Energy Project, recommends taking one every 90 minutes to increase your productivity and alertness.
2. Get up and move.
Exercise doesn't just feel good; it's a key self-care technique embraced by CEOs like Mark Zuckerberg, Jack Dorsey, and Elon Musk.

Find ways to incorporate light exercise into your workday. Use that post-meeting break to stretch at your desk. Take the stairs instead of the elevator. Rather than call a co-worker, simply walk over to his or her cubicle.

Before or after work, get a real workout in. Although some studies suggest that aerobic exercise is best for mental health, do whatever is sustainable for you. If swimming, bicycling, or lifting weights is what gets you moving, go for it.
3. Schedule it on your calendar.
One of the best ways to make mindfulness part of your daily routine is to literally schedule time for it on your calendar. Not only does doing so help you hold yourself accountable, but it keeps others from impeding on your self-care time. 
Try blocking off just 15 minutes each morning for a quick meditation session. Alternatively, schedule one for times when you know you'll feel stressed, like after each sales meeting. Search YouTube or use a meditation app to find a guided session you can listen to from your desk. 
If you've never meditated before, the process is pretty simple:
Identify a quiet space where you feel comfortable.

Sit in a cross-legged position or lie down.

Listen quietly, either to ambient noise or to a guide.

Let thoughts pass, noticing but not judging them.

If your attention wanders, bring it back to the sounds around you.
4. Breathe deeply.
Although many people meditate to the sound of their breath, paying attention to it all the time is an even better idea. Researchers have found deep breathing to reduce blood pressure, improve energy levels, and help the body to release stress.

To breathe in a deep, relaxing way:
Start every breath in your belly. 

Let your chest rise slowly, feeling the cool air enter your lungs.

Hold your breath for 1-2 seconds.

Slowly and completely release your breath.

Pause for 1-2 seconds before repeating the process.
While you're sitting at your desk, breathe deeply and consistently throughout the day. When stress or anxiety creep up, acknowledge the feeling and take a few cleansing breaths. Notice the changes in your body when you breathe mindfully.
5. Be a single-tasker.
It's natural to want to make the most of each day. But when you focus on too many tasks at one time, your brain gets overloaded and doesn't function at its best. 
Rather than try to tackle multiple tasks at once, prioritize them. Tackle the more intensive, important one during your "magic hours." Fill remaining slots in your schedule with second and subsequent tasks. If you can't fit something in, it can wait until tomorrow. 
Nothing is more important than your mental health. Make mindfulness a priority during your workday, and you won't just become a better version of yourself; you'll also build your business into a better vision of itself.