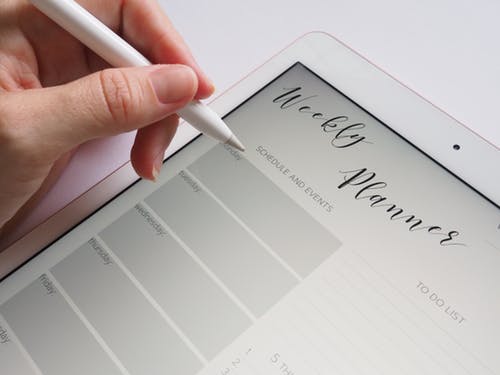 Businesses are built on loyal customer relationships. But what if even the most loyal customer is asking for too much?
You might feel that way with some customers' appointment requests. Maybe they insist on a slot that's unavailable, or perhaps they want to skip a critical part of the process. And while you don't want to deny them, it's sometimes necessary. 
Saying "no" is about establishing and maintaining boundaries. Declining appointment requests protects your time and gives customers clarity about what you can and can't do. At the end of the day, you don't need to feel guilty saying "no" to a customer if their request would harm your business.
With that said, you must be careful about when you say "no" to appointments. In these situations, it's perfectly reasonable to reject a customer's appointment request:
1. When there isn't space
If you don't have room in your schedule, you simply can't accept a new appointment. And with the COVID-19 pandemic, many businesses are required to by law their operating capacity. Making exceptions puts your employees and customers' health at risk.
The good news is, this issue can be addressed with self-service scheduling software. Customers can see all your available appointments and choose one that works for both of you.
Beware, though, that some will call anyway asking for a spot. If you let one person bypass the scheduling system, others may follow suit. Don't let that become part of your reputation.
Remember, you can always put a customer on a waiting list in case there's a cancellation. Otherwise, say "no" to appointments when there's no space. Most customers will respect your decision if you explain the circumstances. 
2. When a drop-in would be better
Not every customer needs a full-blown appointment. If someone has a quick question, don't bother scheduling a time slot. In this case, a drop-in works best.
Drop-ins can be difficult to manage if that's not the way your business runs. But if you can accept the occasional walk-in, you can save appointment space for those who really need it.
Your solution might involve directing people to drop in on a case by case basis. Another option is to post guidelines on your website. Perhaps you use an interstitial page to share your drop-in guidelines with customers before they book. Empower customers to make choices that benefit everyone.
3. When they want to schedule too far out
A customer may want an appointment slot that is too far in advance. Perhaps they want to save a slot during a particularly busy time, or maybe they assume you're booked far into the future.
It's good for customers to be proactive. Unfortunately, a lot can happen in a few months, and you may be planning a major transition.
Avoid booking appointments when you don't know what to expect. It's better to simply turn down an early-bird appointment request than to call back months later to cancel on a customer. 
4. When they want to schedule too close
Say a customer wants an appointment within an hour. You might have an open slot, but can you prepare in time? 
Organizations like law firms and doctor offices need time to review case notes. They may simply not be able to provide a professional level of service with such short notice. 
If that's the boat your business is in, don't be afraid to say so. Protecting your company's reputation requires you to turn down requests that would result in sub-par work. Cutting it too close doesn't result in a good outcome for anyone. 
Instead of denying these customers outright, give them an alternative. If they won't accept a later appointment, you might suggest a DIY solution or refer them to a partner. 
5. When their request isn't fair to other customers
If you have a customer that feels they should get their way at any cost, be polite but firm. It's not just a matter of protecting your schedule; it's also about treating your other customers well. 
Think about how you'd feel if someone else scooped an appointment from you at the last minute. You'd probably think twice about scheduling another one at that business. 
What about loyalty programs? They're a way to reward customers. The special treatment in this case is unmerited and out of the ordinary. You may not satisfy this one customer, but your "no" does make a difference even if no one else acknowledges it.  
Saying "no" to customers seems like the opposite of what a business should do. But sometimes it is necessary to do so with appointments. The "no" you say to one customer is actually a "yes" to another one.