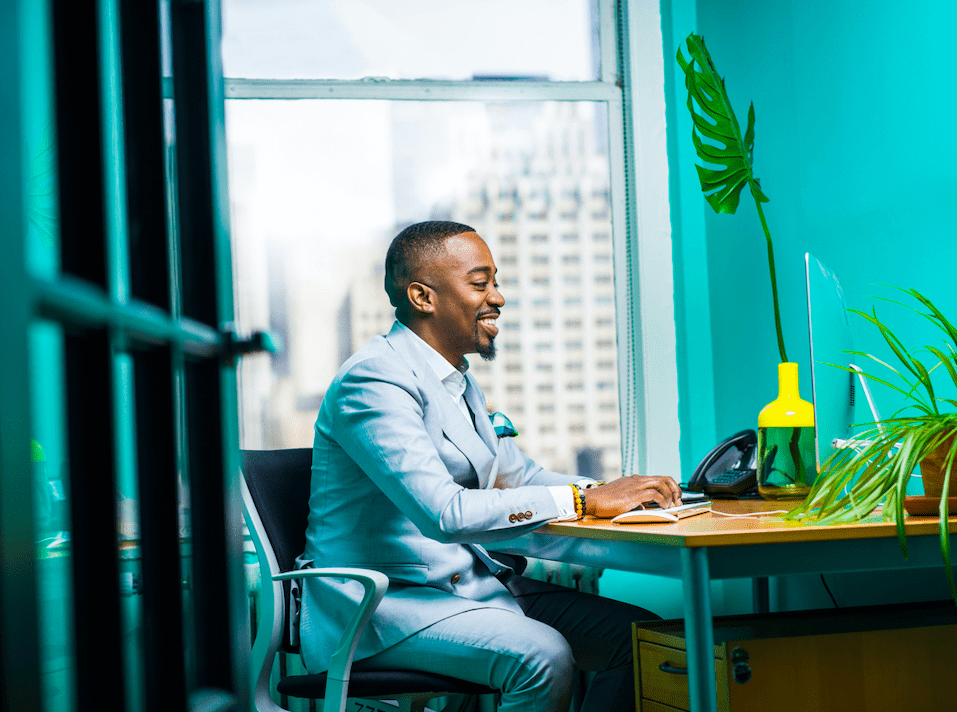 The best businesses in the world are always looking for ways to be more efficient. Efficiency saves both time and money for you and your customers. By making your appointment-based business more efficient, you can provide effective services to more customers while keeping your expense column at a manageable level. Even small adjustments to your business strategy can lead to massive improvements in your efficiency.
Try a few of these tips to make your appointment-based business more efficient:
1. Review Customer Info
For many appointment-based businesses, a lot of customer information needs to be recorded in order to provide the best service possible. At times it's as simple as taking notes on a customer's most recent service record, like for a haircut. Or it can be more complicated, like when a doctor's office keeps track of local pharmacies, recent treatment plans, and medical history. Making sure customer info is accurate is essential for running a smooth operation.
You should be periodically reviewing customer information to confirm that it is up-to-date. You can do this by calling frequent customers to confirm that the basic information you have on file is still correct or by adding a prompt in your online booking program that asks customers to review their information with every visit.
If you need to send out a bill to a customer and don't have the right address, that entire process can be slowed down by a matter of weeks. Complications can also arise from outdated payment methods, delayed name changes, or a simple clerical error that wasn't caught immediately. Frequent review periods will keep such mishaps to a minimum.
2. Remove Duplicates
Another thing you should be reviewing routinely is your customer database. From time to time, you may accidentally find some duplicates in your system. This might occur when you add a new customer into your system and their second appointment comes several months or even a year down the road. They then register as a new customer even though they've made a previous visit.
Duplicate customer entries can bog down your system and software, especially if you let them pile up. If only one customer entry has the correct information, you could end up mixing up two entries, leading to a lot of complications when sending messages, checking in, or even providing service.
Consider making it part of your monthly checklist to skim through your customer list and look for duplicate entries to remove. When you discover a pair, be sure to keep the entry that is most recent with customer and appointment information. Verifying information with the customer is also a good idea — and a good opportunity to try and book them for a new appointment.
3. Digitize the Check-In Process
One of the most underrated aspects of your appointment-based business is its check-in process. Customers are expected to check in so that service providers can be ready for them. This is also how customers can confirm they've upheld their agreement by arriving at the predetermined time.
The check-in process should be as quick and as painless as possible for customers. A smooth check-in ensures that appointments can start on time or even early. Digitizing your check-in process will make everything easier for your customers as well as for yourself.
For starters, by checking in for an appointment through a mobile app or website, customers can look at current wait times to see if their appointment provider is running late. This information allows them to get something else done during their day rather than sitting in the waiting room for longer than anticipated. Online forms are also easier to fill out, and recurring customers can quickly verify their information without needing to wait in line at a desk.
4. Automate Messages and Reminders
If you're experiencing a lot of late arrivals and no-show appointments, it might be because you're not sending out effective reminder messages. Life can get crazy for everyone, and customers can easily forget an upcoming appointment as they juggle deadlines for work, errand lists, responsibilities at home, and more. A good reminder system will help them to uphold their commitment to your business, as well as make your appointments more efficient.
The beauty of an automated messaging system is that you don't have to handcraft every single reminder you send to your customers. This will save your team a lot of time they would otherwise be spending on the phone or drafting tedious emails.
Customers will also be able to make their own adjustments to how they receive reminder messages. If they prefer to receive their reminders the day before an appointment, they can select that option through your online system. If they only need a reminder the week prior, this can be done with a single click rather than through a drawn-out process with a business associate.
When more efficient processes become a priority for your business, you'll encounter fewer errors and roadblocks in your day-to-day operations. Start implementing some of these ideas right away, and soon you'll see just how smoothly your business can run.
Image Credit: Jopwell; Pexels; Thanks!