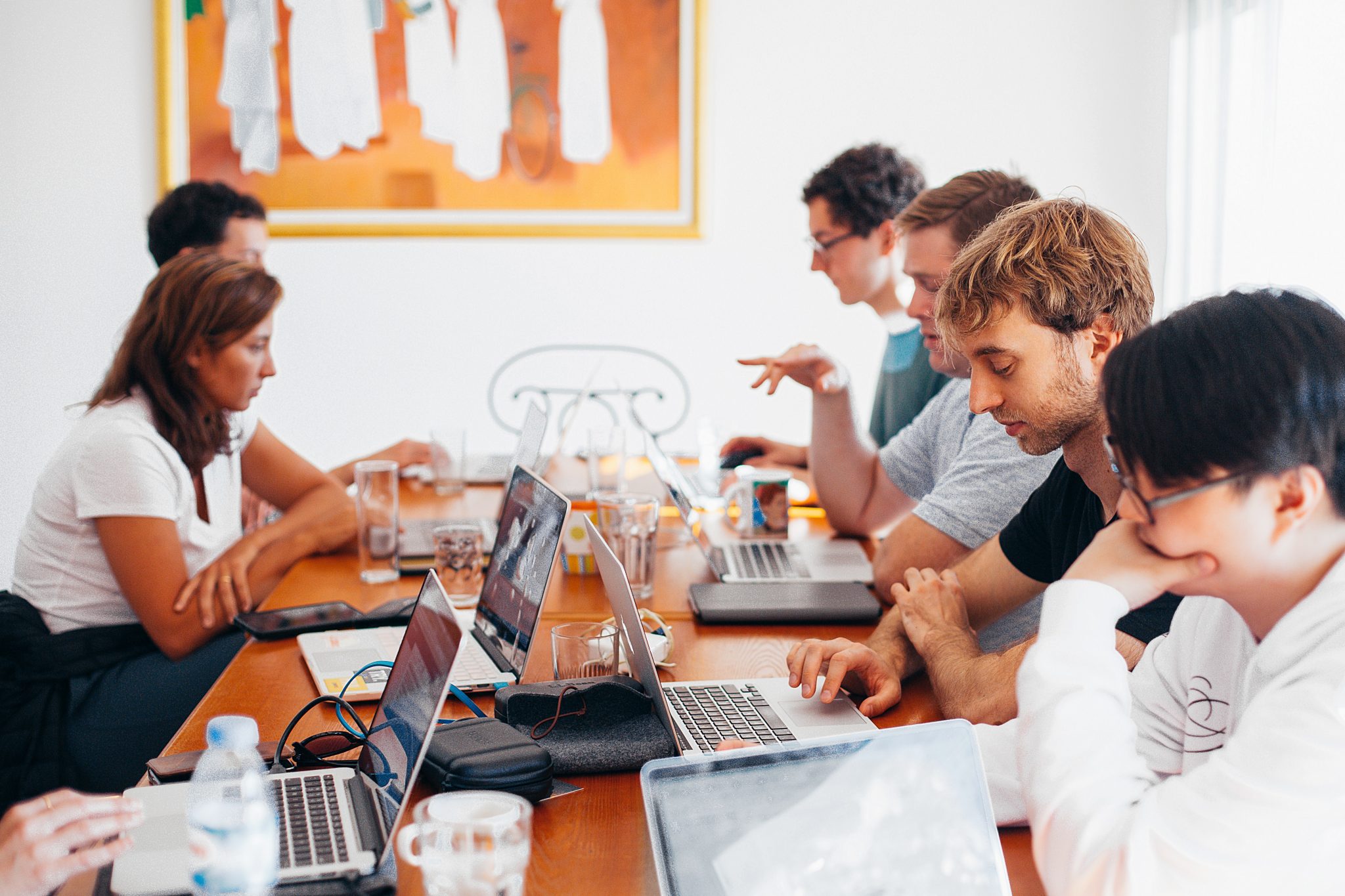 Every manager wants their team to run like a well-oiled machine. Unfortunately, good intentions often fall short. In an effort to keep teams informed and connected, calendars can get overloaded with meetings, and employees can get more confused than when they started.
To get and keep your team on the same page, you need a better approach. This guide will outline five different strategies that you can use in any combination to take your leadership to the next level. A coordinated team, after all, is much easier and enjoyable to manage.
1. Up Your Team Meeting Game
A survey of employees in the UK showed that respondents considered 37% of meetings to be pointless and unnecessary. That's over a third of meeting time that's going to waste! Changing your approach to meetings will make better use of your time in the conference room while making sure your team is always in sync.
Start by outlining your meetings thoroughly before even adding them to your team calendar. Each meeting should have a specific purpose or goal in mind. Holding a meeting just to have a meeting is a pointless endeavor.
Next, make sure you show up to the meeting prepared with everything you could possibly need. With an adequate game plan, you can ensure that meetings don't run too long or go off topic. You can get straight to the point and focus on getting your team on the same page before dispersing once again. 
2. Keep the Conversation Going with your Team
Even while you're tuning up your meetings, you shouldn't rely on them exclusively. The best way to keep your team connected and informed is to keep the conversation going long after a formal meeting has concluded. Discussion should be happening every day, whether it's a clarifying question or checking in on the progress of a weekly assignment.
Numerous companies faced communication crises during the Covid-19 pandemic. Trying to keep remote teams pulling in the same direction was more difficult than it was in an office setting. This led to a large increase in the use of communications software such as Zoom and Slack.
One tool that you should look into for your team, regardless of its composition, is project management software. With a tool like this, project-related communications are visible to everyone on the team, and automatic task notifications keep interested parties in the know. This works great for remote teams, office-centric companies, and every organization in between. 
3. List Out Project Details
Another great use of project management software is the ability to break out key project details. Outlining your projects in such a way helps inform teams of all the important steps of a project, even if they're only responsible for a few of them. 
There are different ways to list out project details, usually depending on the type of software you use. Let's use ClickUp as an example. Within this program, you can create an assignment complete with a description, due date, and assignees. In addition, you can add a checklist of items that must be completed in order for the assignment to be finished. Last but not least, you can view a complete history of all the changes that have been made to the project and who initiated them. 
4. Share Schedules
An essential aspect of staying on the same page is coordinating time and individual schedules. What happens when a project is in crisis and team members cannot contact the team leader? Such situations can be avoided or at least mitigated by sharing schedules with one another. 
Now, let it be said that there's such a thing as sharing too much information. Unless you have a great relationship with your team, they don't need to know about your date night or your plans to go disc golfing over lunch. What's more important is establishing the times where you're available and unavailable and letting teammates know when and how you can be reached.
Online calendars are nifty tools for ironing out those details. You can create a custom scheduling link that can be embedded into a website or posted in your company database. With a simple click, team members and even clients can see whether you have any openings for a meeting or phone call without disturbing you. 
5. Embrace Transparency
Transparency does a lot of good for your company. Not only will it keep employees happy and boost their morale, but it will also develop a culture and atmosphere where collaboration can thrive. It's so much easier to keep your team in the loop when transparency is a high priority.
Think of transparency as the willingness to freely share information from the top to the bottom of your organization. As the leader, it's up to you to set the example that others will follow.
You can do this by clearly setting expectations, checking in with individual team members, and being honest about how you're spending your time. Secrets that don't pertain to birthday parties or Christmas bonuses tend to tear a company down rather than build it up. 
No business can thrive when its right hand doesn't know what its left hand is doing. But with the right combination of communication, tech-enabled organization, and transparency, your team members will be able to pull together and achieve your organization's goals.