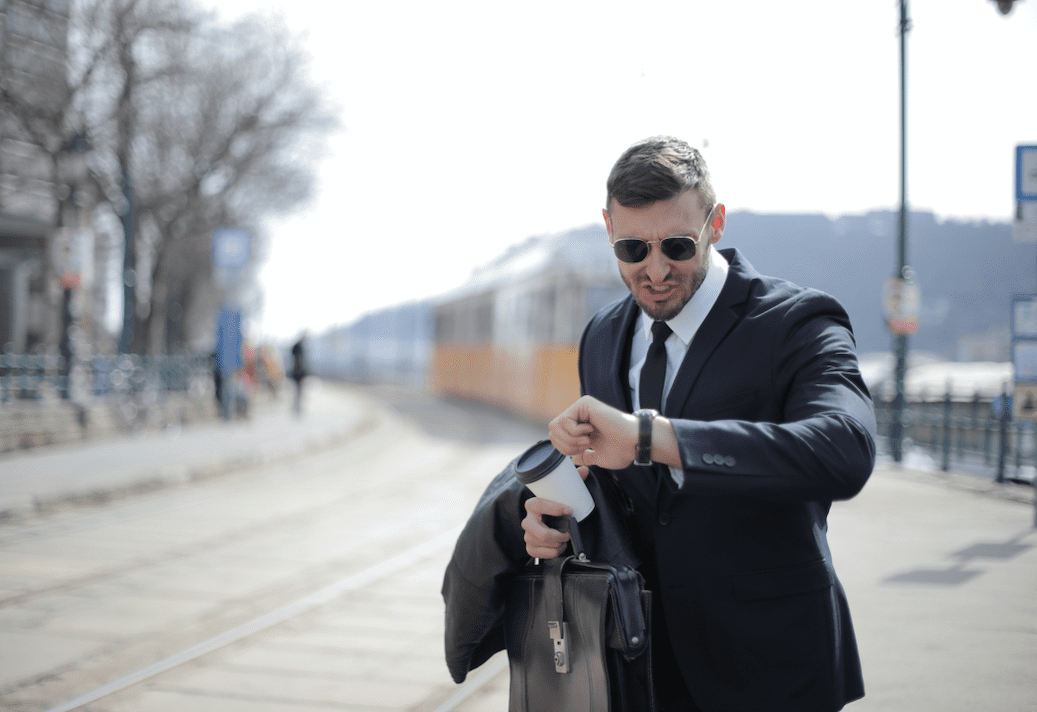 In a perfect world, every appointment your customers make with you would take place. But in a perfect world, ice cream would be a superfood and a staple of every diet. Alas, that just isn't the case. Unfortunately, cancellations are a fact of life. Lots of things can happen that result in canceled customer appointments. 
How your business deals with appointment cancellations will play a big part in its ultimate success. Some organizations require a fee to be paid if an appointment is canceled or issue a no-refund policy for every booking. That allows them to recoup some of the money lost when an appointment slot goes unfilled. However, a certain amount of lenience can provide a much stronger relationship with your customers. Working with a customer's changing schedules and accommodating their needs as a business can create loyalty that is more beneficial long-term.  
For that reason, many companies implement a grace period before charging fees. This is part of an appointment-cancellation policy that customers are expected to follow. 
The biggest question with any cancellation policy is how much notice is required. How far in advance will you require your customers to cancel before they incur a penalty? The following variables can help you craft the perfect appointment-cancellation policy for your business and its customers:
1. Hours of Operation
The first thing you should consider when formulating an appointment-cancellation policy is your hours of operation. Businesses that are open from 7 a.m. to 3 p.m. may want to specify that their cancellation deadline hits when business doors open for the day (or even by close of business the previous day). This can be done to make it easier for business owners to plan their daily schedules and not have to roll with the punches of multiple cancellations, no-shows, and late arrivals throughout the day. 
Businesses with longer hours of operation might have to attempt more of a balancing act. For example, a salon owner who books time slots until 9 p.m might allow patrons to cancel appointments up until noon. The extra hours they have at their disposal could allow them to fill those coveted after-work appointments with people on their waitlist, minimizing disruption and revenue loss.
2. Staff Availability
Appointment cancellations directly impact your staff. If you're gearing up for a full day of appointments, you may plan to have your entire staff on hand to absorb the anticipated traffic. When last-minute cancellations occur, a busy day can get completely off-balance. All those employees you asked to come in that day may not have enough appointments to keep them busy anymore.
If the number of appointments you have on a given day directly impacts your staffing decisions, you might want to opt for a cancellation policy that requires advance notice. For example, 48 hours' notice allows employee schedules to be adjusted without a last-minute scramble. This will be especially helpful for any on-call workers you might employ who have more flexible schedules but appreciate at least some certainty. 
3. Appointment Demand
How in demand are your appointment slots? This might fluctuate depending on the time of year, but it's an important component of your cancellation policy. If you have a long waitlist for daily appointments, short cancellation notices might not affect your business at all. As soon as an appointment slot opens up, it can be filled instantly, and your schedule will be none the wiser. 
For example, a tax accounting service may be incredibly busy in the first four months of the year, but business may slow in the summer. During slower months, you might appreciate having a little more notice for appointment cancellations when fewer people are waiting in line for open slots. You might even consider changing your cancellation policy during this time to accommodate changing needs for your business. If that's what you decide to do, just be sure to make the changes clear to your customers so there's no unnecessary frustration. 
4. Reminder Practices
Appointment reminders are one of the greatest tools your business can implement. By running all your appointments through online appointment software, the system can automatically send reminder messages that keep no-shows and late arrivals to a minimum. They can also help you when it comes to cancellations.
Most businesses will send reminders 24 hours in advance so that appointment reminders are fresh in customers' minds. However, this is too late to include a reminder about your cancellation policy. Try sending your appointment reminder messages 48 hours in advance if you want to implement a 24-hour cancellation policy. Include a link for canceling or rescheduling appointments in the reminders you send, and changes should be made smoothly.
Your goal will always be to keep appointment cancellations to a minimum, but you should also be prepared for when cancellations inevitably occur. Draft an initial cancellation policy and weigh it against the four variables mentioned in this article. Once you come up with a good balance, share it with customers and observe how it affects appointment bookings over the next few months.