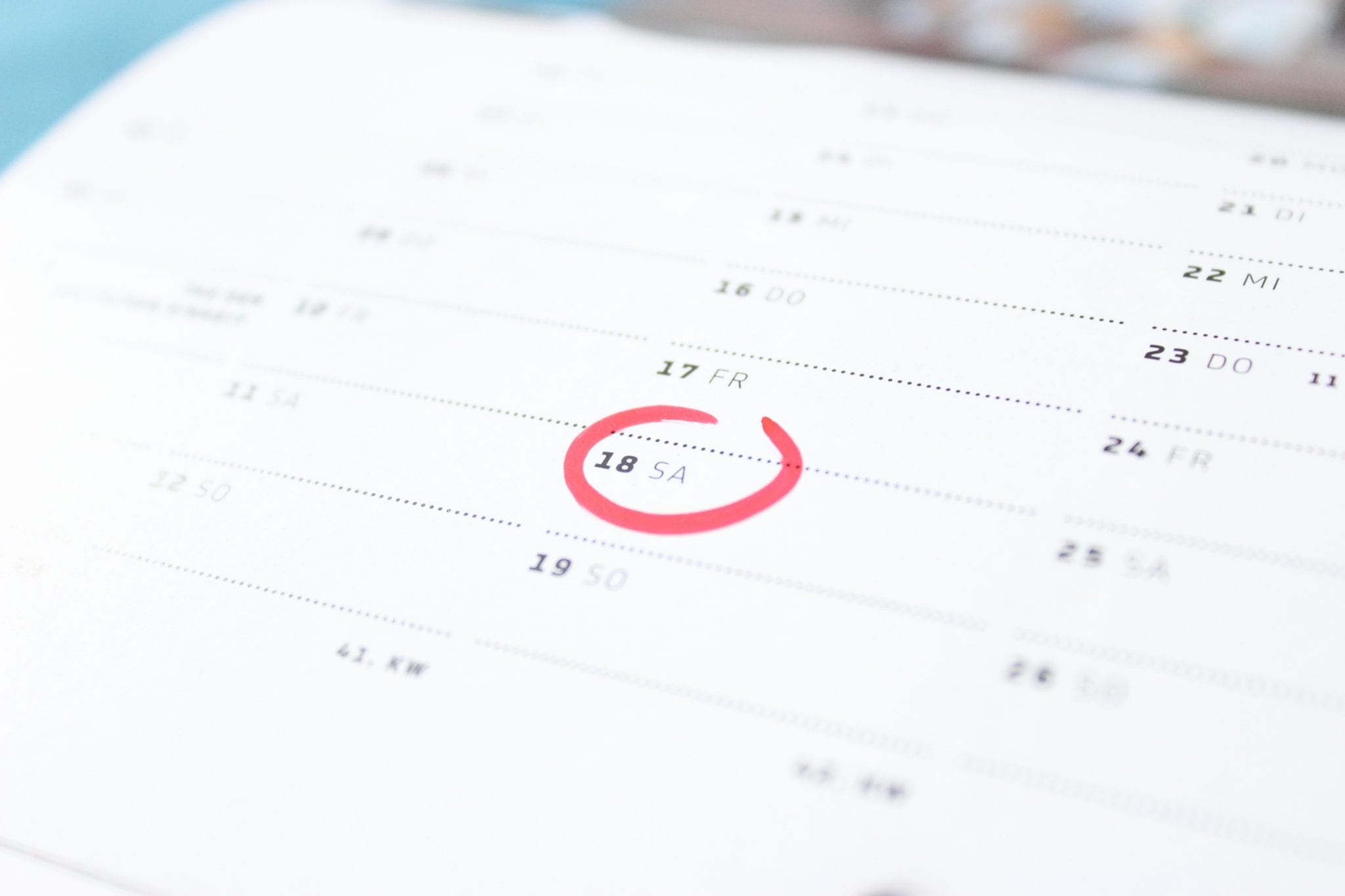 You may be in healthcare, a business consultant, or run a salon. Maybe you're in an automotive or a non-profit company. Wherever you are — adding appointments to your calendar is a must. But, this involves more than just adding an appointment to your calendar. You want to learn how to make the best use of your appointment software.
Appointments need to be consistently managed if you want schedule to run smoothly.
Double-booking, cancellations, and rescheduling appointments need to be addressed immediately to avoid conflicts. Additionally, those back-and-forth communications when scheduling an appointment can also be a time-consuming chore.
The good news is the days of managing your appointments 100 percent on your own are long gone. Thanks to appointment software, booking and managing your appointments can now be automated. This means that you have more time to focus on strategy and actually growing your business.
At the same time, to reap these benefits, you need to get the most of your appointment software. This may be tricky if you've never used this software before. However, that won't be a concern if you implement the following advice.
Find the right appointment scheduling software.
First things first, you need to find the right scheduling software that best suits your needs. While this varies from business to business, at the least you want to look for appointment software that comes with the following features:
Online booking.

This allows your clients and customers to book an appointment with you whenever they want. It also eliminates those lengthy phone and email back-and-forths.

Self-service.

On top of being able to book their own appointments, appointment software should also allow customers to cancel or reschedule appointments on their own.

Calendar sync.

Solid appointment software should be able to sync with an existing online calendar, such as Google, Outlook and iCal. This means that when an appointment is booked, it's automatically added to everyone's calendar. As a result, no one forget about the appointments.

Reminders and wait lists.

When an appointment is booked, it should automatically send out reminders either via email or SMS. Again, this is another way to prevent no-shows or late arrivals.

Reporting.

By being equipped with extensive reporting capabilities, your software can give you a better understanding of your business. It can also identify trends and who your best customers are.

Security.

If you want to prevent security breaches, which can be costly and time-consuming for you and your customers, make sure that your appointment software takes security precautions, such as SSL encryption.
You may also want to choose a platform that allows you to accept payments online.
It's a simple way to keep cash flowing into your business. Also look for the ability to customize your calendar and booking site, like being able to add your logo and color scheme. And, if you have multiple locations, employees, and services, you'll definitely need an appointment solution that can manage all of these.
One final consideration is price. If you're already using an all-in-one CRM or calendar tool, an appointment scheduling feature may already be included. If not, there are more than enough free or reasonably priced appointment software options. It really depends on how many bookings you're allowed to make each month.
Take your new appointment software for a test drive.
So, you found the right appointment software for your business? Now it's time to start putting it to work.
But, before you get too far, test the software out. You want to make sure that you and your team know how to properly use it so that you avoid any problems.
The good news is that most appointment software is pretty straightforward.
In most cases your online calendar has a unique link. This means that it can be shared through email or an embedded link that you can place onto your website. When someone wants to book an appointment with you they view your availability and select a slot that works for them. The appointment is then automatically added to your calendar.
Most platforms also give you the option of sending your prospects or customers a confirmation email, as well as reminders.
Some platforms even allow you to automatically send specific instructions for your business. For example, if you were in the healthcare industry, you could remind clients to bring their insurance cards and what steps to take before their visit.
Each appointment software has different features, take the time to test out how these features work. You may even discover additional features that you weren't even aware about!
Get clients to use online scheduling.
Now that you've tried out the software and have it set up, you now want to let your prospects and existing customers know that offer online appointment scheduling.
There's a variety of ways that you can encourage your audience to start booking appointments online, such as:
Placing your appointment link prominently throughout your website.
Including the unique scheduling link on your social channels, email signature, business cards, and receipts.
Telling your audience that they can book appointments online. This could be in your "off-hours" voicemail, when they're in your waiting room, or when they're leaving and paying for the services you just provided them.
Sending out targeted emails. You could launch an email campaign where you email your most loyal customers informing them that you accept online appointments.
Offering a rewards program. You can also offer an incentive to prospects and existing customers. For example, you could offer returning customers a discount or gift card towards a future service.
Sync your calendars.
As mentioned above, most appointment software will sync with your existing calendar. Even if the software provides it's own calendar, you still want to make sure that it syncs with the calendar that you use on a daily basis. This way when you wake-up in the morning you can see what your schedule looks like and plan accordingly.
What's more, your online calendar will send out email or text reminders when you have an upcoming appointment.
Use automated reminders and notifications.
Speaking of reminders and notifications, most appointment software give you the option to send out automated reminders at your own discretion. You could set it up so that the prospect or customer, and yourself, receives a reminder whenever you prefer — like a day or hour before the appointment. This reduces no-shows and late arrivals.
You can even set-up syncing where everyone receives updates in real-time.
Let's say that the client is running late or has to cancel. They can go online and either cancel or reschedule the appointment. As soon as they do this you'll receive a notification that informs you of the change.
Also, you may want to set up automated follow-ups. This could be asking the customers to leave feedback, thanking them for their time, or reminding them to schedule a future appointment. If you had a meeting with a client or your team, you may even be able to send them notes from the meeting and what actions must be taken next.
Require prepayments.
No-shows to meeting aren't just frustrating — they can also harm your business. This is particularly true if you're in the service industry. For instance, if you run a spa and a client doesn't show-up for their appointment, you're not bringing in cash into the business. And, for the next hour or so, you have nothing to do.
However, if you require prepayments you can reduce no-shows. After all, if a client has already paid you in advance, they'll be less likely to skip the appointment.
Even if you don't require a full payment in advance, at least ask for a deposit. This can help cover things like the cost of supplies or your time. You still may not be making as much as you would if they followed through with the appointment, but it's better than nothing.