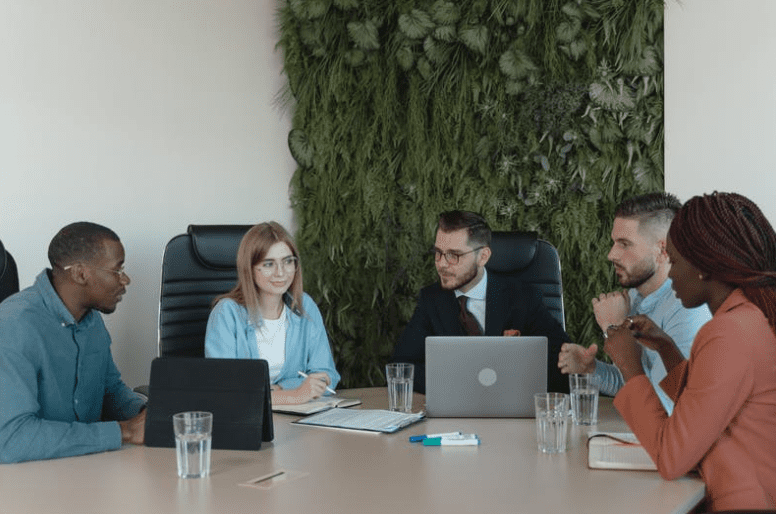 The next time you're at the park, pick up a twig and snap it with your hands. Pretty easy to do, right? Now gather up a group of sticks and try to do the same thing. You'll find it a lot harder to break even one of the sticks now that they are gathered in a group.
This same concept can be applied to your workforce. When employees are better connected, they are much more difficult to break. They can overcome nearly any difficulty together and keep productivity at maximum capacity with a combination of trust, communication, and teamwork.
The question now is, how do you help your employees become better connected? Every person and team is different, but the following tips should help you to improve the sense of connection in your workplace over time:
Improve Your Onboarding Process
Employee connection starts with the onboarding process. This process includes all of the actions you take to acclimate new members of your team to the company. With a proper onboarding process, even your newest employees can feel connected to the team from day one.
One method you can consider is a mentorship program. This assigns a tenured employee to the new hire to help answer their questions, complete training, and simply be a new friend in the workplace. New employees will start off with a work buddy they can rely on and communicate with as they become more familiar with their new position and get to know the rest of the team.
Stay Connected Online
Keeping team members connected was a struggle many companies encountered during the first waves of the COVID-19 pandemic. With entire organizations sheltering in place, there were no more team lunches, water cooler convos, or other daily interactions that occur naturally in an office space. What to do?
Managers and leaders got creative by using software programs to keep their employees connected online. This was primarily done through videoconference meetings that allowed teams to connect even while working from home. Perhaps the most value, though, was found through specialized apps such as project management software. These tools kept teams in sync and provided text channels for sharing documents, updates, and even some silly images.
The beauty of these software applications is that they can be used just as effectively by in-office teams as remote ones. Employees can send quick messages without having to get up from their desks, whether it's to ask a simple question or share a laugh during the workday.
Meet Outside of Work
Full-time employees spend roughly 40 hours a week at their place of work, whether that's in-office or remote. That's a significant portion of their lives. The people they work with become more than just co-workers; they're almost like an extended family. To make sure your work family continues to get along, plan some opportunities for them to connect outside of the work environment.
Common events companies will put together include team luncheons and dinners. Everyone appreciates a good meal on the house, but such gatherings also allow co-workers to spend time together and talk about more than just work. This allows teammates to form deeper relationships as they get to know their colleagues' personal interests.
There are so many options you can consider here. Take your employees and their families to the water park on a summer weekend. Rent out a movie theater for an evening or organize a game night. As long as everyone is there and having fun, it should be a win in your book.
Hire for Soft Skills
An underrated aspect of team connectivity is hiring the right type of people. There are certain individuals who just aren't compatible with others, and they can really get your team out of sync. Prioritizing soft skills when you hire people will help with that.
When interviewing an applicant, assessing their communication skills and personality traits can be just as important as combing through their résumé. One of your candidates might not boast the most experience, but they could be a fast learner and have a positive impact on the office culture.
Be very careful when making these sorts of decisions, though, as you don't want to fall prey to bias. You shouldn't automatically dismiss a job candidate just because you don't immediately feel comfortable with them. Make sure you ask all candidates the same questions and give them the same assessments to ensure you're evaluating each contender fairly. Your goal should be a diverse group of contributors who can work harmoniously together, not a team full of Mini-Mes.
Embrace Spontaneity
Even the best leaders can fall victim to micromanagement from time to time. You may be accidentally quelling some team connection without even realizing it. Sure, you want your employees to work hard, but sometimes embracing the spontaneity of certain moments can lead to greater productivity in the future.
For instance, the first reaction a manager might have to a group chit-chatting in the break room is to tell everyone to get back to work. At times this will be necessary, such as stopping inappropriate behavior or restarting work that has been brought to a standstill for too long. However, allowing your employees to converse at least relatively freely allows them to connect and build relationships that will be helpful for future collaboration.
The benefits of improved employee connectivity are pretty plain to see. Start building those connections within your organization today, and by the end of 2022, you should see a positive difference.
Image Credit: Tima Miroshnichenko; Pexels; Thank you!