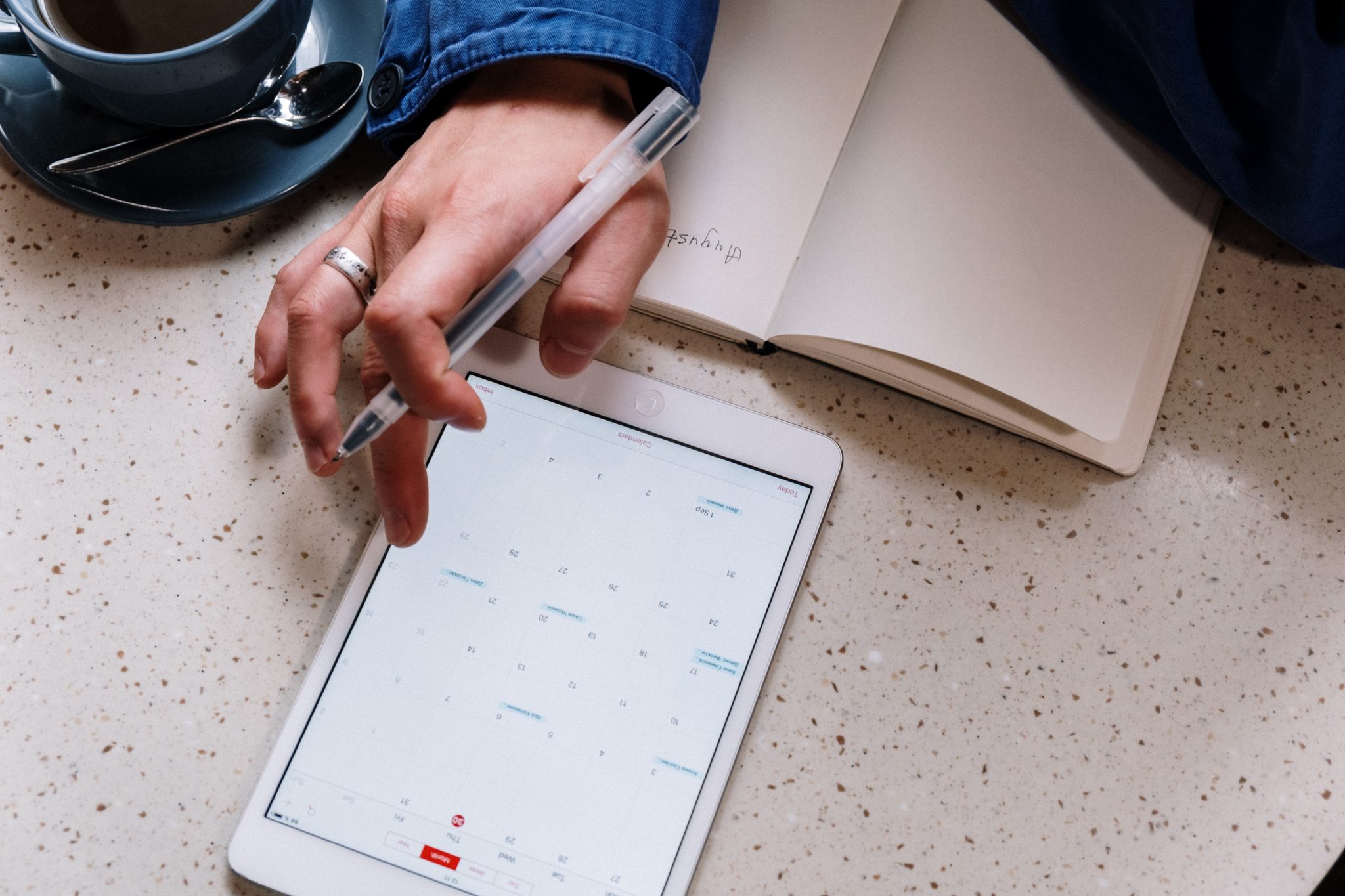 Sometimes, in our efforts to be productive, we can all too easily overdo things. While it can be good to stay busy, it's definitely not worth maxing out your schedule to capacity every single day if you're not handling it well.
Feeling overwhelmed will sap the productivity right out of all your busyness and likely leave you feeling stressed all day. That being the case, it's highly doubtful you'll be accomplishing everything you set out to do.
A healthy balance between productivity and time management is much easier to achieve through the intentional use of appointment software. With just one tool, you can stay busy without feeling overwhelmed by your massive to-do list. Listed below are five tips for using online appointment software to help you find the balance that's best suited to your personality and work style.
1. Learn to delegate.
Learning to delegate can be a difficult process for younger or inexperienced entrepreneurs. After all, your start-up is "your baby." Passing off your baby to someone else is never easy. Can you trust others to take exceptional care of your start-up the same way you do? Through the savvy use of online appointment software, you can at least point them in the right direction.
At the simplest level, appointment software can at least push those employees with delegated tasks to complete their assignments on time. Appointment bookings can act as agreed-upon time slots for their responsibilities as well as deadlines for their assignments to be completed. As you get more comfortable with deadline-driven task delegation, you'll cultivate reliable helpers who help bear the burden of your intense daily workload.
2. Go all in on automation.
The greater the number of routine tasks you're able to automate, the less cumbersome your busy schedule becomes. Automation can even free up your schedule so it's not as busy as the pace to which you've become accustomed. Nowadays, automation doesn't have to cost a lot, either.
The first thing online appointment software can enable is customer self-service. For example, let's say you're a car mechanic. A customer can book an appointment for an oil change without having to call you and distract you from your work. Your schedule stays busy, revenues increase, and you cut out some of the more tedious details.
Another example might be using automation for other aspects of customer relations. Sending appointment reminders, invoices, and feedback surveys can all be done automatically through the use of online appointment software. You won't have to spend your time on these tasks and can instead choose to get home at a decent hour or finish an extra project before the end of the day.
3. Take regular breaks.
Your schedule can probably use more than just a little breathing room here and there. You'll actually increase your productivity by taking a break every once in a while. Even if you're a superstar entrepreneur with a rapidly growing start-up, you have your mental and physical health to prioritize over everything else.
Using online appointment software to schedule breaks ensures that you might actually take them. Otherwise, you might find them all too easy to blow off, filling your schedule to the brim with even more stress-inducing activities. While these might be productive, your excessive activity can lead to burnout — and even physical illness — if allowed to go on for too long.
Another way to make sure you take a break from an overloaded schedule is to make time for personal matters such as family or hobbies. You can — and should —  pepper your schedule with family meals or a trip to the movies. When you prioritize non-work activities, you're far more likely to relax, refresh, and not feel so uptight throughout your waking hours.
4. Leave yourself some breathing room.
You can maintain a busy schedule while still adding in some wiggle room. In fact, a little bit of breathing room is strongly encouraged, especially if your busy schedule is leading to physical stress and heightened levels of anxiety. If you're finding it difficult to space out your schedule, try using appointment software to make it happen.
Adding breathing room can be done by adding buffer times between your other commitments. Enforcing a mere 10 minutes in between appointments provides sufficient time to catch your breath, check an email or two, or grab a snack to refuel.
Additionally, enforcing buffer time can save your neck whenever appointments run longer than originally planned. That 10-minute window can help you make sure the following appointment doesn't start late. (Just make sure you take the following buffer period as a break!)
5. Minimize errors.
Whenever your schedule is packed end-to-end, you aren't leaving any room for error. One mistake or simple miscommunication can cause a ripple effect. One late arrival disrupts your entire day, leaving you and your tight schedule in shambles. Using online appointment software helps you avoid many of the errors that happen simply due to your mind being scrambled.
Overbooking is a classic example of a common mistake easily solved by using appointment software. Without it, you might accidentally double-book an appointment slot if your too-busy mind causes you to overlook the actual number of available slots. Appointment software uses built-in algorithms to stop overbooking in its tracks and direct customers to available slots.
Yes, you can stay busy and productive without giving yourself a problem with high blood pressure. You'll notice a difference in stress levels when you start using appointment software to enhance your schedule.