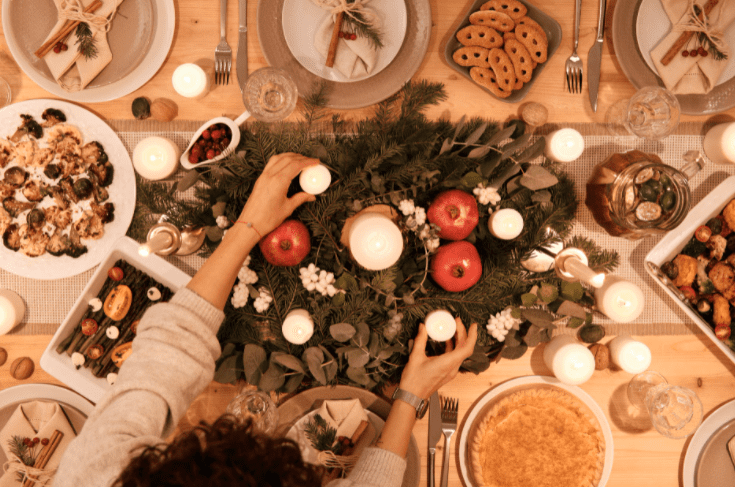 If there is any time of the year where personal time is most precious, it's the holiday season. Family events, parties, decorations, and gifts are at the forefront of our minds — but our responsibilities outside the home will never go away. Annual checkups, haircut appointments, dentist visits, and more demand our attention. To maximize the time you have for the fun stuff, using a convenient scheduling platform can help you slot in each necessary appointment when it works best for you. 
Manage Appointment Plans at Your Convenience
The time-saving benefit of this kind of software is beyond doubt — you can book appointments remotely and at the click of a button. There's no need to spend time making calls or navigating irksome automated phone trees. 
Better yet, you don't need to wait for open office hours to schedule an appointment. You can log in whenever the necessity pops into your mind and can even reschedule later on (rules permitting) with ease. This offers peace of mind should an issue arise late at night or at the last minute. You can, for example, promptly set up testing and treatment should a medical condition or illness emerge suddenly. 
Even if you can't receive immediate attention, anytime scheduling software allows you to easily set a time and date for your concern to be addressed in the future. Your most preferred appointment time might not be available, but blocking off a specific time to deal with the issue can help take the worry off of your mind for the time being. Knowing you've taken action will let you focus on ornament making with your kids instead.
Explore All Scheduling Options
When calling into an office to schedule an appointment, you'll oftentimes be offered only a few time options over the phone. Sometimes, you may only get one. In these (sort of) post-pandemic times, doctor's offices are commonly booked for weeks and even months into the future. 
To ensure that you're seeing the whole picture of availability, online booking platforms typically show all schedule slots at once. You can see every possibility and book your appointment accordingly.
This is what can make it so easy to reschedule — free appointment times are updated as cancellations make them available. You can swap yours for another with the click of a button if something comes up or if you see an opening that better suits you. You can also join a waitlist in the event that you want a better time slot or can't get an appointment otherwise. When one becomes available, it will be reserved for you immediately.
Automate Your Calendar
The ease of task automation means that the time you spend doing prep work each day can instead be spent elsewhere, like with family or friends. Many appointment software solutions feature functionality that can connect your digital calendar to their system to exchange data and change settings accordingly. That means you can book an appointment, and that time slot will automatically be entered into your calendar along with all your other plans. You don't have to lift a finger.
If you automate notifications as well, you can make it so that your calendar will let you know when your appointment is coming up. If you step away from your computer for any reason, your calendar programs will pop up on your phone to make sure you don't miss any important appointments. You may be engrossed in shopping for stocking stuffers, but automated appointment reminders will ensure you don't accidentally forget to show up for your pre-party mani-pedi.
Remotely Handle Appointment Prep and Payment
Once your appointment planning is complete, you can take advantage of other features of these programs. In case you need to check in a certain amount of time beforehand, you can once again do this instantly via the scheduling program. You'll no longer have to arrive early to take care of paperwork, and your appointment can begin much quicker. 
Some appointment software also allows you to take care of paying any fees or copays directly within the program. Whether you want to do so before your appointment or after, you can make sure your payment is in order and prevent delays at the reception desk. You won't get stuck behind a patient with insurance questions or a salon patron wanting product recommendations when you're in a rush to get to your daughter's choral concert.
You only have so much time in the day for holiday preparations. Keeping outside commitments is necessary, but this season is special to you. By using appointment software to schedule your engagements, you'll be able to tend to both — getting everything done that you need to and doing everything you want to. Squeezing in that gingerbread-making session will be no sweat when you use appointment software to help you maximize your time.