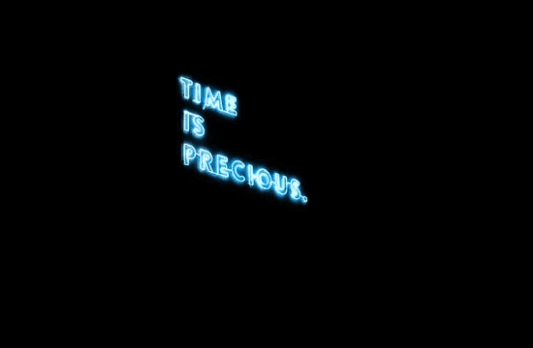 The widespread shift to remote work prompted by the COVID-19 pandemic has had an erosive effect on the boundaries between work and life. While many have found work-from-home arrangements to be incredibly beneficial, they can blur these lines if you aren't careful. The result is an "always-on" mindset that can upset your work-life balance.
Whether you're in the office or at home, there is a solution. It involves consciously separating your work from the rest of your day — and managing your work time well so your personal time can remain free from work-related concerns.
1. Create a More Productive Workspace
The key to keeping work from seeping into your personal life is to do that work as efficiently as possible. That starts with creating a workspace that is conducive to your productivity needs.
Set up your desk with efficiency in mind. If a second monitor would keep you from having to switch repeatedly between scores of open tabs, get one. If jotting down notes sparks your creativity, have a notepad handy. Keeping a store of snacks and a bottle of water at hand will prevent mid-morning wooziness and the resulting productivity dip. Consider your organizational habits and determine how you can refine them for a more efficient workflow.
Most importantly, make an effort to isolate this space from the rest of your day as much as possible. If you have a dedicated room for your home workspace, leave your laptop there and close the door at the end of the workday. If your WFH office is one end of the kitchen table, close your laptop and remove papers and files to a "work box" when you knock off for the day. Whatever approach you take, the point is to help yourself distinguish your work from end-of-day relaxation.
2. Eliminate Outside Distractions
Another way to work more productively — and thus ensure your personal time stays your own — is to reduce distractions as best as you can. Once you put the first tip into practice, you'll probably have eliminated several attention drains already. But others — outside noises, communications from others, etc. — you can't simply prevent. You can, however, decide how you and your technology should respond.
When you're on the clock, silence all unnecessary notifications you might receive and let friends and family know you're working. If the neighbor's lawn mower or chatty family members are distracting, invest in some noise-canceling headphones or listen to a speech-blocking noise generator. Anything inessential that you can't prevent from drawing your focus away from work can likely be mitigated in some way.
3. Use Time Blocking
Time blocking is a method in which you set aside a predetermined chunk of time on your schedule to get particular tasks done. By grouping work by type — say, answering all your email at once or scheduling an hour to knock out the last section of a sales report — you eliminate task switching and enable more focused work.
Time blocking has another advantage that is particularly helpful to the perfectionists among us. If you're prone to giving a paragraph another pass or running the numbers one more time, the knowledge that the clock is ticking will encourage you to wrap things up in the appointed time. Time blocks don't need to be long — in fact, smaller chunks may work best if you need some external time pressure to get tasks done in an efficient manner.
Another benefit of time blocking is that it doesn't have to be a merely personal experience. You can put an hour block on your calendar that announces you're occupied at that time. If co-workers look to see whether you're free, they'll instead see that you're busy and hold off on reaching out until after your task is complete.
4. Disconnect When the Day Ends
Work creeping into your personal time is common and hard to avoid. By implementing the productivity tips above, you'll be better able to check critical tasks off your workday to-do list, increasing the likelihood that your evening will be your own.
When your work has set hours, there is no more effective method for keeping it confined than fully disconnecting from all work notifications, communications, and platforms once those hours end. If you work in an office, join the daily end-of-the-day exodus. Otherwise, you'll be giving away your free time — which is utterly invaluable to your mental health and work-life balance.
If you work from home, you'll have to rely on yourself to disconnect when the workday is over. Set yourself a timer for when to turn off email notifications and set your Slack status to unavailable. Receiving various notifications may not feel like a problem, but they can keep you distracted from yourself and your loved ones. Allowing them will only damage the quality of your free time, further harming your work-life balance and making it harder to relax.
5. Take Your Personal Time Seriously (After a Fashion)
Now that you're disconnected, what should you do? Make sure to take this time seriously — by which we mean doing what relaxes you the most. Your personal time is valuable, but that doesn't mean you should stress yourself out trying to fill it with "meaningful" activity. If all you want to do is kick back and watch TV, then that's the best way to spend your time.
Your situation will vary depending on whether you have family or other obligations, but it's important to commit to having time of your own. If that means binge-watching the second season of "Bridgerton" rather than writing the Great American Novel, so be it!
It's entirely too easy to let your work life bleed into your personal one, but you need to resist that impulse. Taking time for yourself is the best way to recharge so that when you're back to work the next day, your productivity will be running on a full battery.
Image Credit: Eunice Lui; Pexels; Thank you!