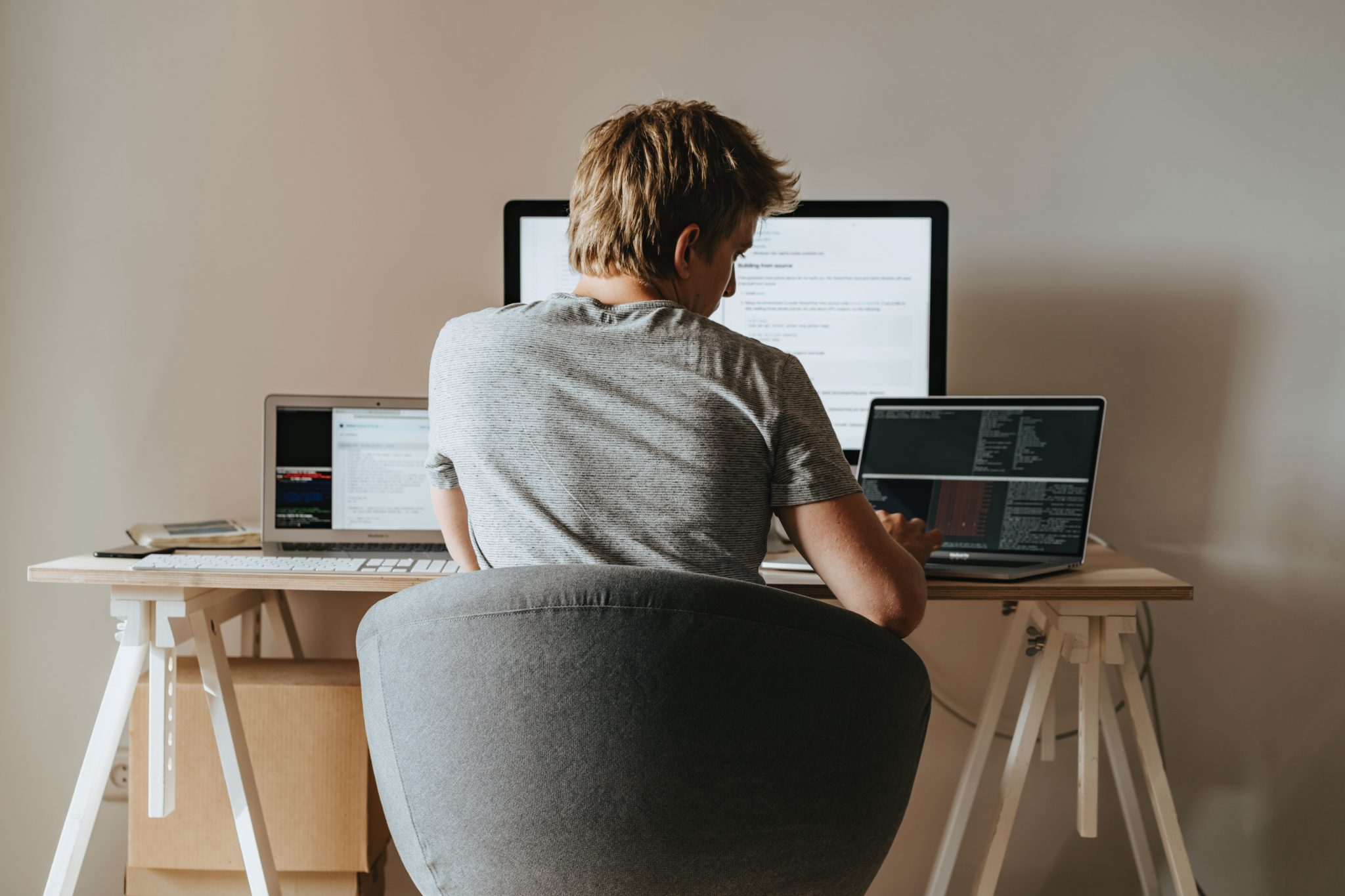 When it comes to improving time management, anything is possible. If there's one thing companies have learned over the past two years, it's that remote work is not only possible — but it's also productive. Just how productive, though, depends on how well your remote employees manage their time. Some will need more help than others. That's where you as a manager come in.
Even the best, most focused workers need guidance and resources to reach top performance. Fortunately, it doesn't take much to set them on the right track. With a few tools and tactics, you can help your offsite employees improve time management and streamline their days. Consider these strategies to help your at-home workers maximize time management and productivity.
1. Schedule Check-Ins
Regular touchpoints with remote workers — via phone or video — are a critical part of ensuring they're staying on course. The meetings don't need to be long, but they do need to cover the high points. Weekly one-on-one calls are a great option to keep you in the loop with your employee's progress. You can discuss their to-do list, address any problems, and brainstorm solutions.
If you find weekly check-ins are too much, consider biweekly team and one-on-one meetings. It's a chance to see how much work has been done in 10 business days. That could point to spots where you need to make changes. Whichever meeting format you choose, give your employees time to share their concerns and any obstacles they're facing.
2. Use Project Management Software
You likely learned a lot about project management software when companies pivoted quickly to remote work during the pandemic. Instead of relying on countless emails and phone calls, these tools kept the wheels of work moving digitally. Software like Trello, Basecamp, ClickUp, and Hive makes it easier to visibly assign tasks. Everyone knows their responsibilities and whom to reach out to for collaboration.
Messaging capabilities eliminate the need for phone calls or waiting for email replies, improving time management. Employees share access to group documents, so there's less need for group meetings to share information. Plus, most project management tools are also available on mobile devices. That means your employees can stay on top of work even when they're away from their computers.
3. Implement Time Trackers
At first thought, yes, this tactic might sound a bit like micromanagement. However, these trackers have a great record of effectively boosting productivity. Using a time tracker daily helps your employees figure out exactly how much time certain tasks take. It also identifies the ones that suck the most minutes out of their day.
Some trackers also offer time analytics — a feature that lets employees tally how they're spending their time daily. How much goes to email or projects or networking? With a good idea of how they're spending their day, your remote workers can better prioritize their time. They can improve their time management by staying on task and, potentially, getting ahead of schedule.
4. Share Calendars
If most or all your employees work remotely, it can be tough to coordinate a schedule. It's even harder if they live in separate time zones. It's not possible to simply pop your head into their office to ask when they're free for a meeting. Consequently, you and your employees need something to help you coordinate.
A shared online calendar is a great option. With a quick schedule search, you can see everyone's availability in a matter of minutes. You can add multiple people to meeting invitations and book time on their calendars with a few clicks. It's a huge time saver because it eliminates the need for multiple phone calls or emails to find the best time.
5. Offer Several Communications Tools
The days when email was the latest and greatest office communication tool are long gone. Today, remote employees need more advanced communications options to save time and improve their work. The best tools work on desktop and mobile. The important thing is to find ones that accommodate your on-the-go workers like salespeople.
Videoconferencing, such as Microsoft Teams and Zoom, let you connect with everyone face-to-face. Such meetings save time because people can ask questions in the moment rather than making follow-up calls. Instant messaging functions (also found in Teams, Zoom, and Slack) let your employees ask each other simple questions without devoting more time to longer conversations.
6. Launch the Buddy System
Remote work is famous for giving employees more time to concentrate with fewer interruptions. It's also notorious for offering lots of time for procrastination. Putting a buddy system in place can keep everyone on track. It works particularly well if your employees collaborate on projects.
Designated team buddies can frequently touch base with each other to check on progress. They can answer each other's questions, brainstorm ideas, and troubleshoot problems. This type of teamwork is also a failsafe to ensure nothing important is overlooked. Together, team members can check all the boxes to save time and keep projects on schedule.
One thing is clear: For many organizations, remote work is here to stay. Over time, that means your number of offsite employees is likely to grow. Giving them the tools they need to improve their time management effectively will help ensure their — and your company's — future success.
Image Credit: Olia Danilevich; Pexels; Thanks!