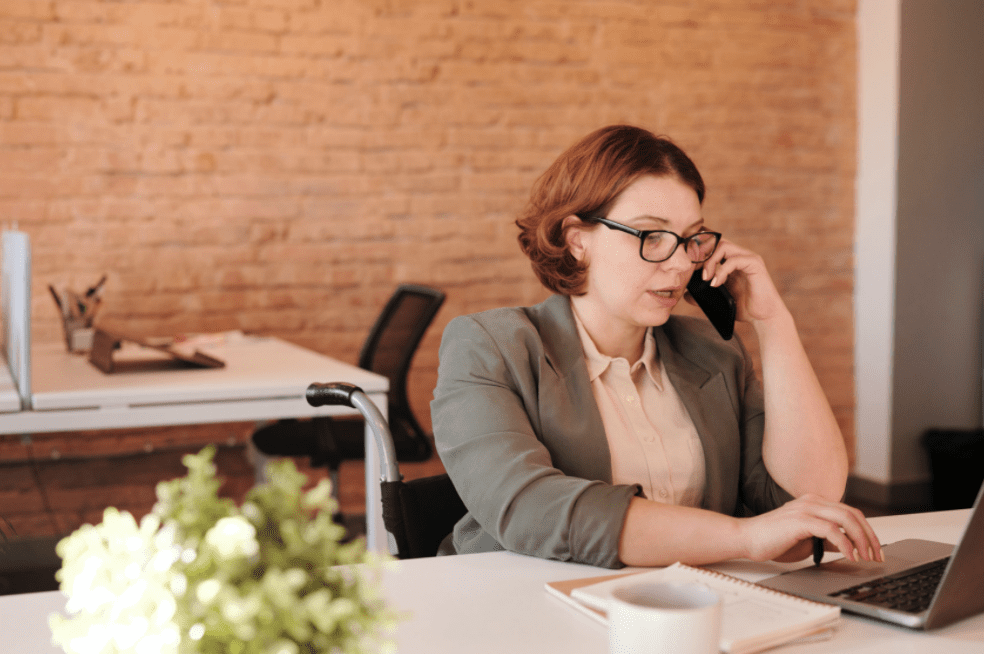 A robust reminder system is an essential part of running an appointment-based business. Reminders help cut down on no-shows as well as promote on-time arrivals. When customers are present and punctual, you're able to run a much smoother and more successful operation.
As vital as appointment reminders are, it's important to keep in mind that not all customers are as gung ho about them as you might be. You need to be able to send effective reminders without annoying your customers. Even with the best intentions, your reminder messages can drive customers away.
Fret not, for there are ways to send appointment reminders that work without annoying your customer base. Here are a few tips to help you achieve just that:
1. Give Them an Appointment Card on Their Way Out
You should always give customers some kind of reminder about their upcoming appointment well in advance. Something as simple as an appointment card is an easy way to confirm future appointments and leave customers with a constant reminder.
An appointment card is a visual nudge to your customer that they have an upcoming appointment. This can be kept in a wallet, phone case, or even on the fridge. Your clients will have the opportunity to see that reminder every single day up until the day of their next appointment.
Appointment cards are most useful for reminding customers about return appointments. If a customer books their appointment online or over the phone, it won't be feasible to mail them a card as a reminder. Instead, offer an appointment card as customers are leaving from an appointment and booking their next return visit.
2. Allow Them to Opt In for Automatic Reminders
If you don't want to waste a bunch of cardstock by handing out dozens of appointment cards every day, go the digital route. Even if you do like physical appointment cards, allowing customers to opt in for automatic digital reminders is a great idea. This allows your patrons to get notified on their preferred device, wherever they are, without any extra effort on their part.
There are more options you should extend beyond just the ability to turn automated reminders on and off. Make sure you also give customers the choice to receive their appointment reminders via email, text, or even through an automated voice message. Getting reminders exactly how they want them is the best way to avoid annoying your customers.
Make it just as easy to opt out of appointment reminders as it is to opt in. Difficulties with adjusting reminder settings can be as infuriating as reminder spam can be.
3. Send Reminders at the Right Time
The best time to send a reminder is a day or two in advance of the appointment date. Sending a reminder a week in advance might seem like a good idea, but customers can easily forget about an appointment over the course of seven days. This bonus reminder then becomes more of a nuisance than a helpful notification.
Of course, you can allow customers to request more appointment reminders according to their preference, but sending a single reminder the day before an appointment date is a useful rule of thumb. This one reminder will do its job and be a helpful addition to the appointment process without bothering the customer in the slightest.
It's also a good idea to send your appointment reminders within normal business hours or at other reasonable times of day. If a customer wakes up to an appointment reminder that was sent at midnight, they're bound to be irritated. Unless a customer states otherwise, keep reminders to waking hours only.
4. Watch Your Wording
Take a moment to read your appointment reminder template. How does it come across? How your reminders are worded is just as important as sending them in the first place. Use the wrong tone or language, and your reminders might end up rubbing your customers the wrong way.
For example, reminders should be clear and concise. Put the focus on the appointment information, perhaps by putting it in bold lettering or a font that stands out from the rest of the message. That's what the reminder is for anyway, so don't waste your effort typing up a long notification that customers have to dig through.
Next, take a look at any wording that's included besides the appointment information. Is there a way to personalize the message? Is there a call to action? Should you lighten the tone a little bit? You want to sound helpful, not hectoring. Ask these sorts of questions and put yourself in your customers' shoes as you make adjustments to your reminder messages.
Happy customers will keep coming back, giving you a constant revenue stream upon which to grow your business. Appointment reminders will help you serve every customer with precision as long as you continue to use them wisely and effectively.