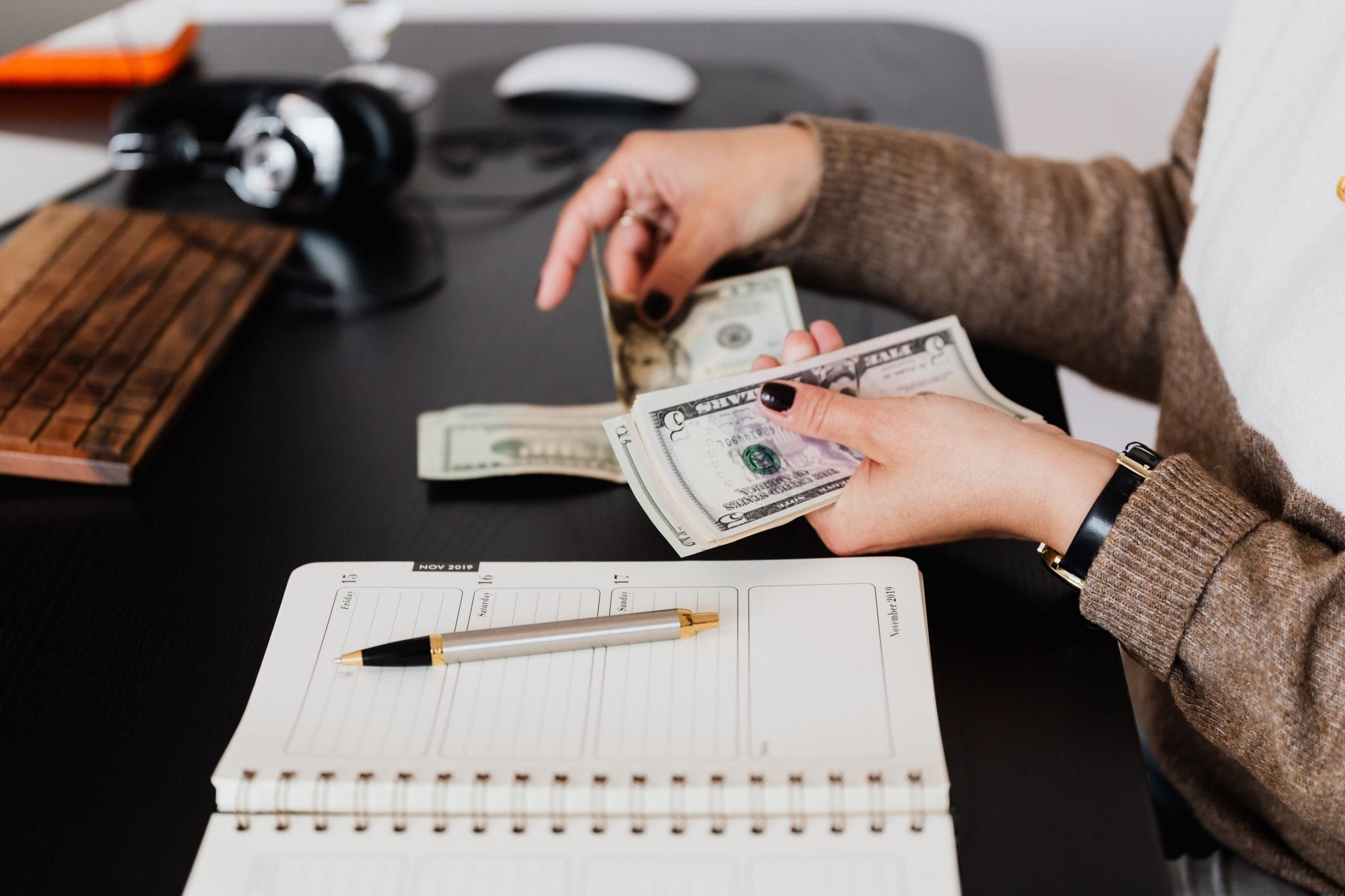 Many people create budgets to help stay on track with bills, savings goals, and fun money. Some are more detailed than others in their budgeting, but it's important to at least know what your income is and how much your fixed bills are each month. What's left is what you live on. Even though you may set out with the intention of tracking your expenditures, it's easy to end up with more days in the month than money left in the bank.
Why is that? Well, it could be that you have a "set it and forget it" mindset when it comes to budgeting. Maybe you created a rough budget several months or years ago when you got a new job or bought a new house, but now you don't look at it each month. 
Strengthening your budgeting resolve first comes with paying attention to your plan for your money. People typically excel in what they put their focus and time into. It's amazing what you can accomplish by setting your priorities. Scheduling time each month or each pay period to look at your expenses and budget can be invaluable. Here are four ways you can make sure this happens:
Make Budgeting Appointments in Your Daily Calendar
Set up an appointment on your phone or through your online scheduling app to remind you to budget. You make appointments for doctor's visits or to remember to buy a gift for your niece's birthday. Keeping track of your budget is important, so set a reminder for that, too. These reminders provide an ongoing visualization that can help you make more informed decisions when the temptation to spend arises.
If you haven't been using your phone for online scheduling, check out some options online that would work best for you. If you're a Gmail user, you might find Google calendar the ideal platform. Or, if you love all things Apple, you can use your iPhone's calendar. Whatever you like using, stick with it. 
Create Calendar Reminders for Bill Due Dates
Setting personal budget meetings helps you stay on track with your budgeting and financial goals. These meetings are a great way to see your overall financial picture and where you stand in sticking to it. To help you stay on target even more, you could take it a step further and add calendar appointments for your bill due dates and to mark your paydays. 
Adding these to your calendar lets you easily see when money is coming in and going out of your account each month. The month-at-a-glance perspective allows you to check on this in an easy-to-manage format. If you have a hard time remembering to pay your rent or electric bill on time, this can be a huge help and keep you ahead of the game. 
Increase Your Budgeting Appointments During High-Cost Times of Year
Are there certain times during the year where you're more tempted to spend? If so, increase your budgeting meetings during those times. If you go nuts over the Christmas holidays, purchasing cute decorations, gifts, and holiday treats, schedule your budgeting check-ins every other week or every week after Thanksgiving. Hold yourself accountable and keep tabs on how much you're spending. 
Maybe summertime is when you relax and let loose with spontaneous beach trips and long weekends to see friends and family. If so, this might be the time of year to keep up with your budgeting meetings or add in more. Even if you're going on vacations or other planned trips, if you don't set a budget, you may have the stress of tight finances when you get back. 
Do yourself a favor: Create a vacation budget before you go. It gives you permission to spend and won't leave you guessing when you get home. 
Make Long and Short-Term Budgeting Goals
Not only do your budgeting appointments keep you accountable, but they can also be used to set goals and timelines. Establish benchmarks for where you want to be financially. If your goal is paying off debt, for example, break this large goal down into smaller, measurable goals. 
Put your target pay-off date in your calendar way off in the future. Then, determine how much you hope to pay off quarterly or monthly. Put those smaller goals into your scheduling app. When you get the reminder, look at your progress. You can then adjust accordingly. 
Maybe you're hitting your goal faster than you thought. That could light a fire under you to reach the goal even faster. If you're lagging a bit, look into the reasons why. Maybe you ate at your favorite restaurant too many times last month and need to rein in your spending a bit so you'll have more left to throw at your debt payment. This method can work well for saving goals, too.
Putting an important meeting, workout, or friend call on your calendar helps you stay committed to what's important to you with regard to work, physical health, and personal relationships. Why not do the same for budgeting? Enlisting your calendar to hold yourself accountable can go a long way toward helping you meet your financial goals.