Welcome to Appointment.com
Appointment.com started the concept of online appointment
and event scheduling software in 1999 and keeps evolving
based on customer feedback.
Appointment.com has been building solutions for online appointment scheduling since 1999.   We are aware of no company in the world with more years of experience in building online booking solutions for a broad range of industries and service categories.  We look forward to many years to come of industry-leading innovation and legendary customer support.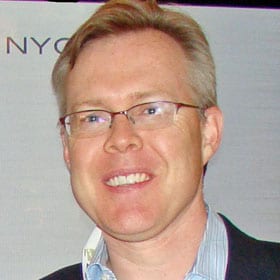 Rob Monster
President and CEO
Rob is President of Appointment.com.
Rob was the Founder of GMI (Global Market Insite, Inc.), a leading provider of technology-enabled services to the global market research industry. Mr. Monster served as Chairman and CEO from 1999-2007, during which time GMI achieved annual revenue growth of 100+% per year and served customers in more than 60 countries. GMI is backed by Technology Crossover Ventures, FT Ventures and Voyager Capital.  GMI was acquired by WPP Group in 2009.
Prior to founding GMI, Mr. Monster was a global product development manager with Procter & Gamble. During an eight year technology management career with P&G, Mr. Monster worked and lived in Europe, Asia, and North America. He also traveled extensively in Latin America as part of his global role in leading the development and commercialization of a series of successful new product initiatives.
Mr. Monster, a Dutch-American, is fluent in English, Dutch, and German. Mr. Monster has both a BS and an MBA from Cornell University where he studied Life Sciences and Economics.  Mr. Monster is co-author of the book' Market Research in the Internet Age' published by John Wiley & Sons.
Mr. Monster is winner of the 2005 Ernst & Young Entrepreneur of the Year award in Technology and Software (Pacific Northwest) and is a Director and advisor to a number of companies, notably in the area of consumer internet.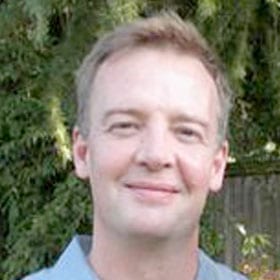 Cliff Beer
CFO and Chief Counsel
Cliff is an experienced and successful CFO having previously held CFO roles in venture capital and in private industry. These prior roles include CFO and co-founder from 2000 to 2006 of Global Market Insite, Inc. (GMI), one of the Northwest's most successful fast growth venture-backed companies.
While at GMI Cliff raised over $60MM in venture funding and helped lead the company to over $65MM in global sales in the course of executing an aggressive growth strategy including global m&a. More recently, Cliff has consulted with several early and mid-stage fast-growth companies, leading the implementation of world-class accounting, finance, HR and business development capability.
Earlier in his career Cliff was a CPA in public accounting with Deloitte & Touche working extensively with many of the largest Northwest-based companies including Microsoft, Boeing and Amazon. Cliff is also an attorney with deep experience in the areas of commercial contracts, intellectual property, venture capital, mergers & acquisitions, tax and international law and has taught classes in these areas to both CPAs and attorneys.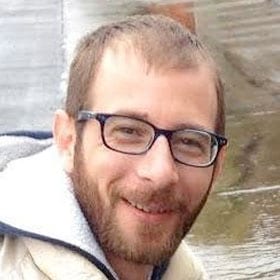 Ala Dadan
Director, Product Development
With 8 years of experience Ala is in charge of implementing and developing the Epik team' as creative ideas into simple easy to understand appealing interfaces.
Ala started his career back in 2001 as New Media Designer, during his career Ala was a member of different design teams in several companies in Jordan – Middle East and as a consultant for a number of design firms abroad. Before joining Epik, Ala founded O2 Alternative, a trend-setting design house in Jordan.
Ala has a passion for creating web-interfaces, posters, and exploring different design tools and colors that would carry his own signature and style.
Ala motto is not to confine the mind, and a person should do what he wants on a daily basis and make it his/her main goal, and each project or idea would present him with ways to express his passion to what he does and wander innovatively in his profession. Ala is a Jordanian from Circassian roots, he is fluent in Arabic and English, and these days he enjoys living in Amman the capital of Jordan.
When he isn't designing Ala enjoys reading about history, politics, and arts in general, watching a good movie and listening to his favorite music tracks.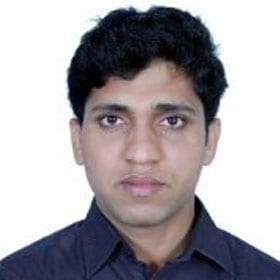 Anand Ejju
Director & Product Manager , Engineering
Anand is the Product Manager for Appointment.com. He leads Engineering in Appointment.com.
Anand has 12 years of Total IT Experience on Multiple technologies and a strong knowledge on Web based Application Development.  He worked as Project Lead in Tech Mahinda Ltd.  Prior to that he worked as Senior System Analyst in Sonata Software Limited. He is an expert at building scalable high performance database solutions with intuitive interfaces for web and mobile users.
Anand graduated with a Master of Sciences in Information Technology from Sikkim Manipal University, Manipal, and a Bachelor of Sciences in Mathematics, Physics and Electronic s from Andhra University.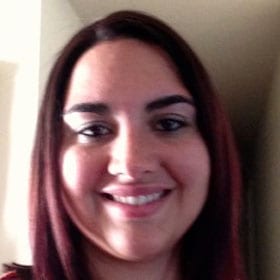 Jessica Robison
Client Services
Jessica enjoys working with our customers, getting to know them and teaching them how to succeed with Appointment.com.
Prior to joining Appointment.com, I worked in a chiropractic clinic in Colorado Springs, CO. I wore many hats in my position. I have lived the front office, the back office and everything in between, from scheduling patient appointments to prepping patients for exams. I am certified by the State of Colorado to take x-rays in a chiropractic setting.
I am one who believes that through prayer and lots of hard work, we can achieve anything we set our mind to.  In my spare time I enjoy spending time with my family and being outdoors!